Disclosure: This post is sponsored by Blue Diamond Almonds. All opinions are my own. Thank you for supporting companies and brands that support Floating Kitchen!
How can Easter possibly be this weekend? It's soooo early this year! It almost doesn't seem real to me. And honestly, I'm still in recovery mode from a weekend of St. Patrick's Day shenanigans. I'm not sure I'm ready yet to switch gears into fluffy bunnies, baby chicks and pastel colored eggs.
But I guess the calendar is going to keep advancing whether I agree with it or not. So I better just get on board and go with the flow.
In my opinion, Easter is all about the baked goods. Scones, muffins, breads and cakes. That is where it's at. I'll save my ham and potatoes au gratin for another day.
So I created these Banana and Honey Roasted Almond Scones with Dark Chocolate Drizzle with Easter brunch in mind. Although really, they can be made and enjoyed at any time of year. Because bananas, almonds and chocolate never go out of season!
The inspiration for these scones started with a container of Blue Diamond's Honey Roasted Almonds. They are one of my favorite snacks to reach for when I'm craving something salty and sweet. So naturally, I figured they would be really great in baked goods as well (hint: I was right). The Honey Roasted Almonds pair perfectly with bananas and chocolate. And they give these scones just the right amount of crunch.
One note-able feature of these scones is that they have big chunks of banana in them. It's not just all mashed up in there like it typically is in other banana-centric baked goods. So make sure to use bananas that still have a little bit of firmness to them. This will help the pieces retain their shape during mixing and baking.
If you try out my Banana and Honey Roasted Almond Scones with Dark Chocolate Drizzle, let me know. I'd love to hear about it!
Cheers,
Liz
Recipe adapted from my Pear and Ginger Scones with White Chocolate Drizzle
Ingredients
For the Scones
2 1/2 cups all-purpose flour
1/2 cup sugar
1 tsp. baking powder
1/2 tsp. baking soda
1/2 tsp. salt
1/2 cup (8 tablespoons) cold butter, cut into pieces
2/3 cups, plus 1 tablespoon, heavy whipping cream, divided
1 tsp. vanilla extract
1 egg
1/2 cup Honey Roasted Blue Diamond Almonds, roughly chopped
1 cup banana slices

For the Dark Chocolate Drizzle
4 ounces dark chocolate, chopped
1 tsp. coconut oil
Instructions
Pre-heat your oven to 425 degrees. Line a large baking sheet with parchment paper. Set aside.
In the bowl of your food processor with the blade attachment, combine the flour, sugar, baking powder, baking soda and salt. Add the cold butter and pulse until the butter is broken down into pea-sized pieces.
In a small bowl, beat together 2/3 cups of the heavy cream, the vanilla extract and the egg. Add this liquid mixture to your food processor and pulse until the dough has just come together. Add the chopped almonds and pulse 2-3 more times.
Turn the dough out onto a floured counter top and using well floured hands, gently fold in the banana slices, being careful not to crush them. Shape the dough into a round disk and then cut it into eight wedges. Transfer the wedges to your prepared baking sheet, leaving about 1-2 inches between each wedge. Brush the tops with the remaining tablespoon of heavy cream.
Transfer your baking sheet to your pre-heated oven and bake for 13-15 minutes, or until the scones are slightly golden around the edges. Remove from the oven and allow the scones to cool on their baking sheet for 10-15. Then transfer them to a wire rack to continue cooling.
Once the scones have cooled, make the dark chocolate drizzle. In a small heavy bottom saucepan (or in a double boiler) set over medium heat, melt the chocolate with the coconut oil, stirring frequently. Drizzle the melted chocolate over the scones. Once the chocolate has set, the scones can be transferred and stored in a airtight container.
Scones are best when they eaten the day they are made. But they will keep for up to 2 days in an airtight container at room temperature.
https://www.floatingkitchen.net/banana-and-honey-roasted-almond-scones-with-dark-chocolate-drizzle/
I must admit that for most of my life, non-chocolate desserts totally underwhelmed me. If it wasn't made of chocolate, dipped in chocolate or filled with chocolate, I was somewhat uninterested.
Foolish of me, right?
But this chocoholic is turning over a new leaf. And on the other side of that leaf are these luscious little Lemon-Thyme Pie Bars.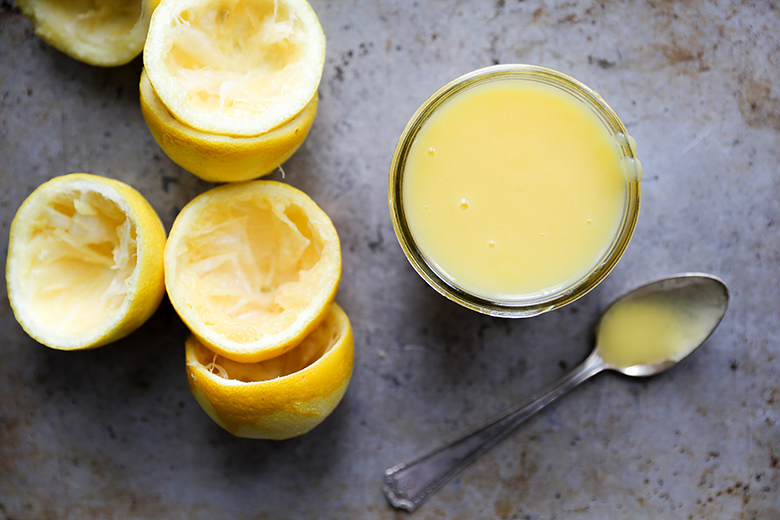 As my taste buds have matured, I've learned to love desserts of all varieties (it's a tough job, right?). And I'm finding myself particularly smitten with all things lemon. I love the way the sweet and tart flavors do a little dance on your tongue with every bite. And the freshness factor can't be beat.
These Lemon-Thyme Pie Bars just scream Spring. They would be perfect for Easter or Mother's Day. Or you know, just for having around. They are really easy to make and depending on how you slice them, they can totally feed a crowd. The thyme adds a layer of sophistication to this dessert, so don't skip it! The flavor is subtle, but it keeps things interesting.
The lemon curd recipe is from my friend Becky of The Vintage Mixer. I've been making her recipe for a couple of years now, and it never disappoints (I also used it in these hand pies). You'll have some lemon curd leftover, but it's the perfect addition to so many desserts that I doubt you'll have trouble using it up!
Cheers,
Liz
Recipe adapted from my Blueberry-Thyme Pie Bars
Ingredients
For the Lemon Curd
1 1/2 cups sugar
Zest from 4 lemons
1 cup fresh squeezed lemon juice
4 eggs, separated
1 cup (16 tablespoons) unsalted butter, cubed

For the Crust and Topping
2 cups all-purpose flour
1 cup oats
1 cup sugar
2 tablespoons fresh thyme leaves
1 tsp. baking powder
1/4 tsp. salt
Zest from 1 lemon
1 cup (16 tablespoons) unsalted butter, cubed and chilled
1 egg
2 tsp. vanilla extract
Instructions
Make the lemon curd. In a bowl, stir together the sugar, lemon zest, lemon juice and egg whites. Set aside. Melt the butter in a medium heavy bottom saucepan. Once the butter is melted, turn off the heat. Whisk the egg yolks into the warm, melted butter. Then whisk in the sugar/lemon/egg white mixture. Turn the heat back on to low and cook the lemon curd, whisking constantly, until the mixture has thicken and coats the back of a spoon, about 5 minutes. Remove from the heat.
Strain the lemon curd through a fine mesh strainer into a clean bowl. Cover and refrigerate until well chilled. The lemon curd will thicken slightly as it cools. This recipe makes more lemon curd than you'll need for the pie bars. Leftovers can be stored in an airtight container in your refrigerator for 1-2 weeks.
Make the pie bars. Pre-heat your oven to 375 degrees. Grease a 9 X 13-inch baking pan with non-stick cooking spray. Set aside.
In your food processor with the blade attachment, pulse together the flour, oats, sugar, thyme leaves, baking powder, salt and lemon zest. Add the cubed butter, egg and vanilla extract. Pulse until the dough resembles a course meal.
Press about two-thirds of the dough firmly and evenly into the bottom of your prepared baking pan. Spread about 2 cups of the lemon curd over the surface of the dough, leaving about a 1/2-inch border around the edges of the pan. Then sprinkle the remaining dough over top of the lemon curd layer.
Transfer the baking pan to your pre-heated oven and bake for 40 minutes, or until the top and edges are lightly browned. Remove from the oven and set aside to cool completely before slicing into bars.
The pie bars can be stored in an airtight container at room temperature for 2-3 days.
https://www.floatingkitchen.net/lemon-thyme-pie-bars/