Disclosure: I'm honored to have received an advanced copy of Lily Diamond's debut cookbook, KALE & CARAMEL: Recipes for Body, Heart and Table. I hope you all enjoy this little sneak peak!
Today's recipe is a little bit different from what you might typically find here. That's because today's recipe isn't specifically intended for eating (although I'd be lying if I said I didn't eat some of it!). Instead, today's recipe is meant to help soothe and nourish your skin. It's an effortlessly fabulous three ingredient Blackberry Basil Healing Mask that will help you "get your glow on". And it's a concoction straight from Lily Diamond's debut cookbook, KALE & CARAMEL: Recipes for Body, Heart and Table.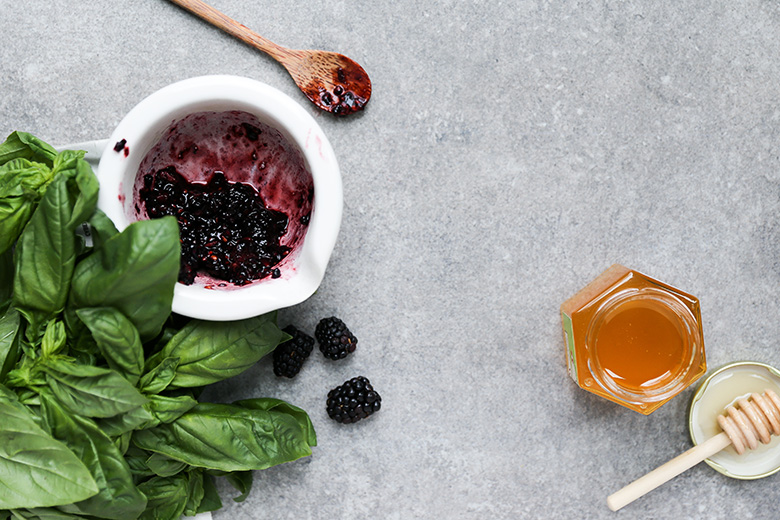 It's truly an honor to have a copy of Lily's cookbook in my possession. And I'm thrilled to be able to give you all a little sneak peak into it's pages here today. Although, I worry that my words won't be able to do it justice. My writing feels clunky and awkward in all the places where Lily's writing excels. Admittedly, I am no poet. Whereas Lily Diamond, most certainly is.
Lily is real and authentic in a way that the majority of people don't dare allow themselves to be for a public audience. Each week she pours her whole self into the virtual pages of her blog. And now, that journey has transcended onto the actual pages of her cookbook. From her childhood in Maui, to her Mother's death, to navigating the sometimes hilarious world of online dating, Lily's storytelling will make you feel all the things. Joy, heartbreak, frustration and every emotion in between. It's all there in a deeply personal way that I find mildly addicting to read.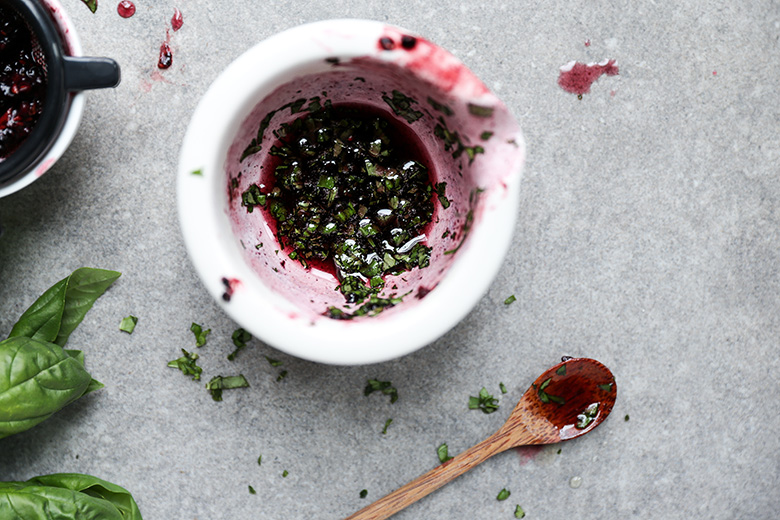 KALE & CARAMEL: Recipes for Body, Heart and Table is unique from the other cookbooks in my collection. The recipes are designed to engage and awaken all five of your senses. And they are meant to be nourishing in a way that goes way beyond basic calorie consumption. This isn't just eating. This is living.
The chapters in this book are organized by either one of two things: herbs or flowers. And friends, I simply cannot overstate just how lovely I think that is. Fresh herbs and edible flowers have been a staple in my kitchen for years now. And I'm so excited to finally have a cookbook dedicated to showcasing those ingredients. Herbs and flowers are often treated (or mistreated) solely as a garnish. But I think they deserve to be in the spotlight. And Lily proudly gives them all the attention they deserve.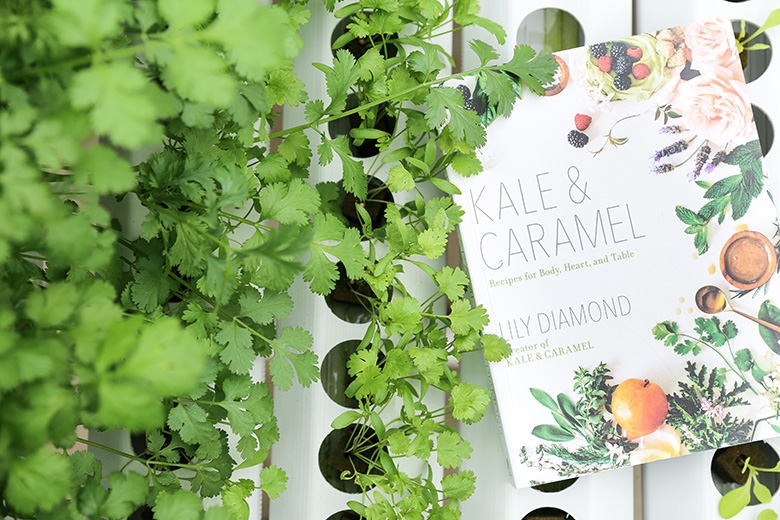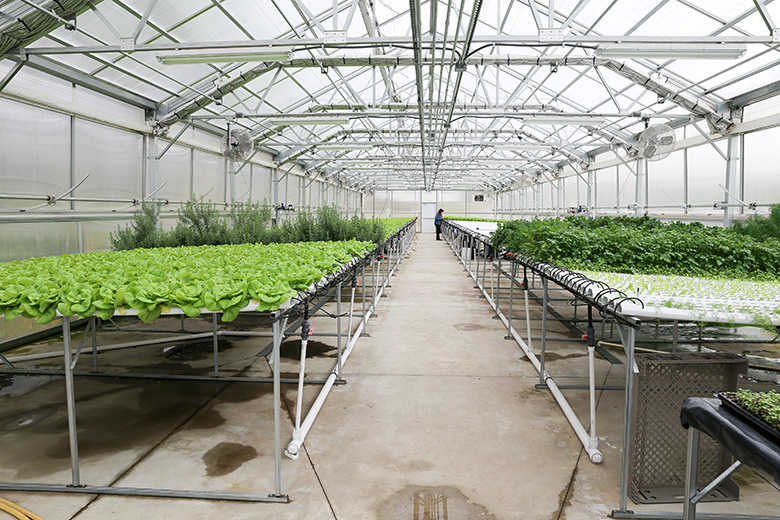 There are eight chapters which focus on herbs, ALL of which we have in abundance on our family farm (pictures from our hydroponic greenhouse above). Which means this cookbook is going to be my Summer project. I can't wait to cook my way through those chapters. And I'm really looking forward to learning to use some of those herbs in ways which I hadn't really considered before, like in this Blackberry Basil Healing Mask. Admittedly, I haven't always been kind to my skin over the years. But as I age, I realize more and more everyday that needs to change.
I'm giving away one copy of KALE & CARAMEL: Recipes for Body, Heart and Table over on Instagram right now. Just click this link and go enter! You have until April 26, 2017. Good luck!
Cheers,
Liz
This recipe has been reprinted with permission. Copyright © 2017 by Lily Diamond from KALE & CARAMEL: Recipes for Body, Heart, and Table published by Atria Books, a division of Simon & Schuster, Inc.
Ingredients
5-6 blackberries
3 tablespoons raw, unfiltered honey
5 basil leaves, minced
Instructions
In a small bowl, crush the blackberries until they release their juices. Strain through a fine mesh strainer, pushing down on the solids with the back of a spoon to help get out as much of the juice as possible, collecting it into a clean bowl. Discard the solids.
Add the honey and basil to the blackberry juice, stirring until fully incorporated. The mixture can be stored in an airtight container in your refrigerator for up to 1 week.
To use, spread about 1 1/2 teaspoons onto clean skin and let sit for 5-10 minutes. Then wash off completely.
https://www.floatingkitchen.net/blackberry-basil-healing-mask/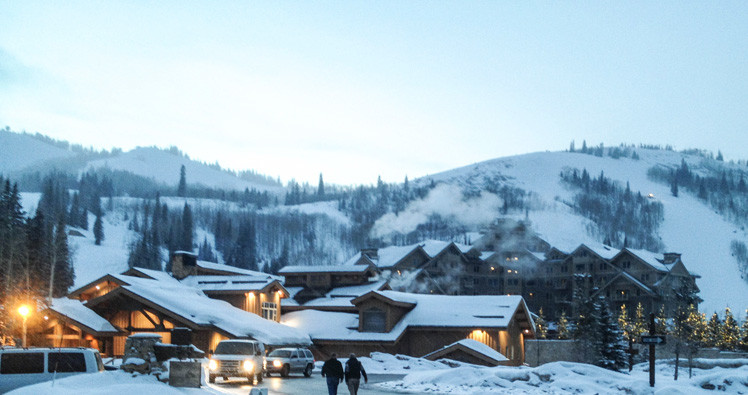 Disclosure: A HUGE thank you to Deer Valley Resort for hosting seven food obsessed ladies. And to Whole Foods Park City for keeping our discerning bellies full. My Tieks were purchased with a gift card. As always, all opinions expressed are my own. Thanks for letting me share my adventure(s) with you!
This little corner of the interwebs that I've called home for the past couple of years is so much more than just a collection of recipes and witty one liners aimed at making you guys laugh.
You are totally laughing right? Someone please say yes.
This blog represents a drastic change in my career. It's been a outlet for me to share my passions and creativity with the world. It's given me the chance to work with brands and companies that I love. AND it's led me to some of the most amazingly talented and hard working ladies that I know.
Case in point. A couple weekends ago I had the opportunity to join Megan, Lauren, Erin, Becky, Annalise and Meagan at the gorgeous Deer Valley Resort in Park City, Utah. It was a blissful three days filled with great food, drinks, fresh mountain air and a lot of giggling.
So for today, I thought I'd share with you a little bit more about what we did on our #GirlsSkiGetaway.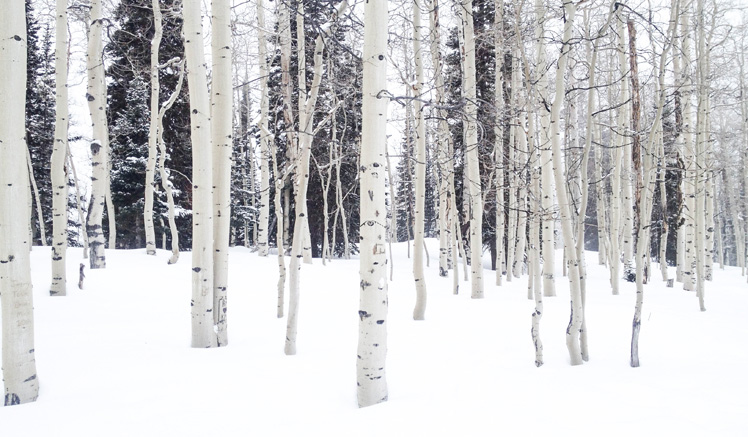 We started off our trip in Salt Lake City, which is less than an hours drive to the Deer Valley Resort. After gathering ourselves at the airport, we fed our coffee and sugar addictions at local hot spot, La Barba Coffee. Now I'm sure you can imagine that when a bunch of girlfriends get together after not having seen each other for a while, there is a flurry of talking, laughing and story telling that goes on. Well, we were so absorbed in catching up with each other that we totally missed that THE Alton Brown was sitting just a few tables away from us at La Barba. #foodbloggerfail.
GAH. That's still a tough pill to swallow.
We followed up our missed opportunity for immediate fame with an incredible lunch at the very hip East Liberty Tap House. If you have a chance to go, I highly recommend the Elk Chili and the Wasatch Nitro Polygamy Porter. It's a pretty unbeatable combination!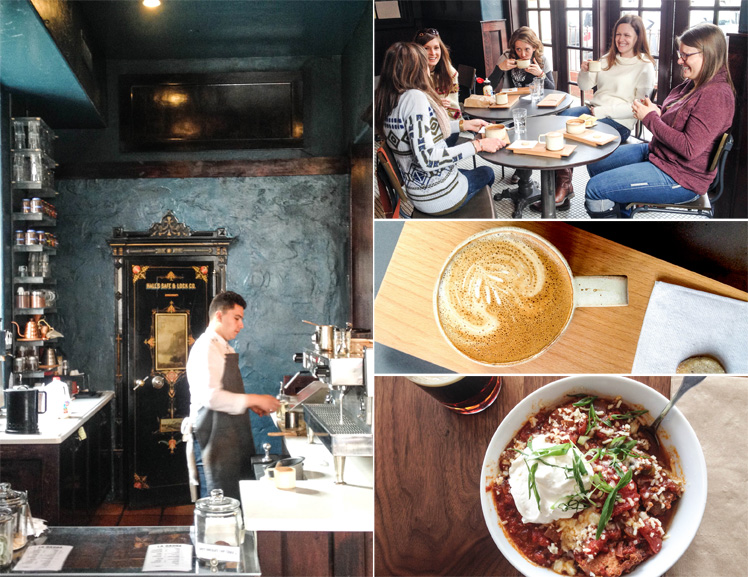 Will full bellies, we drove up to Deer Valley Resort where we would spend the remainder of our trip. We stayed in the Lodges, which are HOLY COW incredible! Somehow both cozy AND spacious, the Lodges are the perfect place to relax and unwind after a day of mountain activities. But don't be fooled by the name. The Lodges are certainly not rustic. They have everything a girl could ask for. All combined with breathtaking views of the falling snow.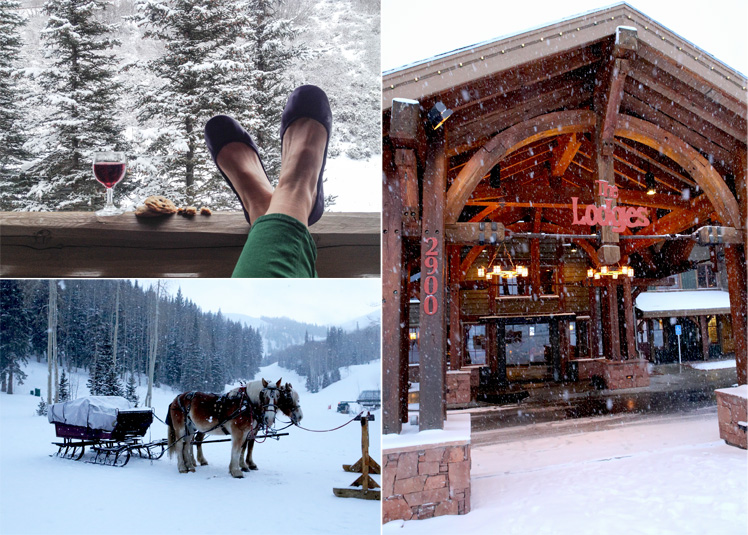 Us food bloggers really like to eat. so it's never very long before our next meal. I'm sure you're not shocked by this fact. So after settling into the Lodges, we hit up Fireside Dinning which was probably my favorite food experience of the entire trip. This place is like a buffet on steroids! There are four courses or stations, which you can visit at your leisure and in any order you want, each of which is set up around the hearth of a roaring fireplace. The courses include things like Swiss raclette cheese, local Utah trout, whole roasted leg of lamb, fresh seasonal salads and – my personal favorite – a trio of dessert fondues. Pure culinary bliss.
After dinner we took a little sleigh ride. Pro tip: ask your driver to do donuts if you REALLY want to have some fun! But if you're into more modern ways of transportation, Deer Valley Resort has an incredible shuttle system. The shuttles will take you anywhere around the resort at a moments notice. It's so easy and all our drivers for the weekend went above and beyond. Actually, I can say that about ALL of the staff at Deer Valley Resort. These people really know how to do hospitality!
The next day we spent the morning on the slopes. Erin and I took a lesson, while some of the other girls went off to ski on their own. Deer Valley Resort is such a great place for skiers of all levels and abilities. Everyone can have fun and be safe on the mountains at Deer Valley Resort! Even people who might be slightly terrified of downhill skiing. Not that I know anyone like that…

Royal Street Café is THE place for your group to rendezvous after a few hours of skiing. Located mid-mountain, you can ski right up to the restaurant. This restaurant was buzzing with skiers, all merrily eating and drinking in full gear. We had ourselves a round of cocktails and shared some small and large plates. My vote is for the Blueberry Mojitos, Artisan Feta Bruschetta and Beef Short Rib Tacos!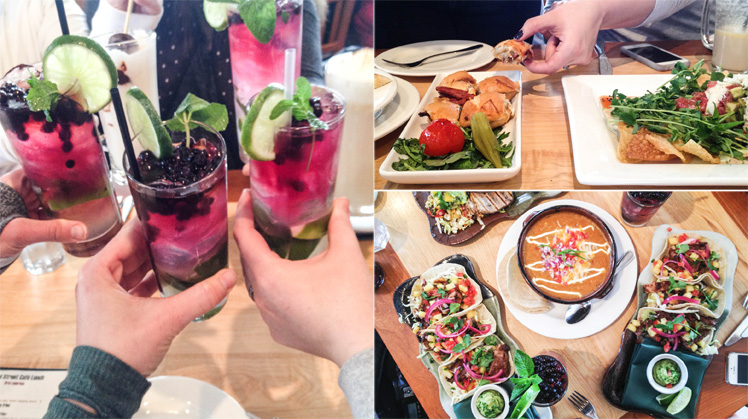 At this point, it was quickly becoming obvious that Deer Valley Resort is so much more than just a ski resort. It is a true food lovers paradise. And that was made even more clear by our dinner that night at The Brass Tag. Located right in the Lodges, we didn't even have to put on our coats and boots to go to this restaurant. I just slipped on my Tieks and was ready to go!
Have you tried Tieks yet? Oh my gosh, they are the most comfortable flats EVER. They are perfect for travel because they have a unique, split sole design which allows you to just fold 'em and stash 'em in your bag. But I don't reserve mine just for when I'm on the go. I wear them all day long around my house. I'm on my feet for hours at a time, so believe me when I say these babies have staying power. And the colors! I'll take one of each, please. FYI: my birthday is coming up soon. Just putting that out there in the universe.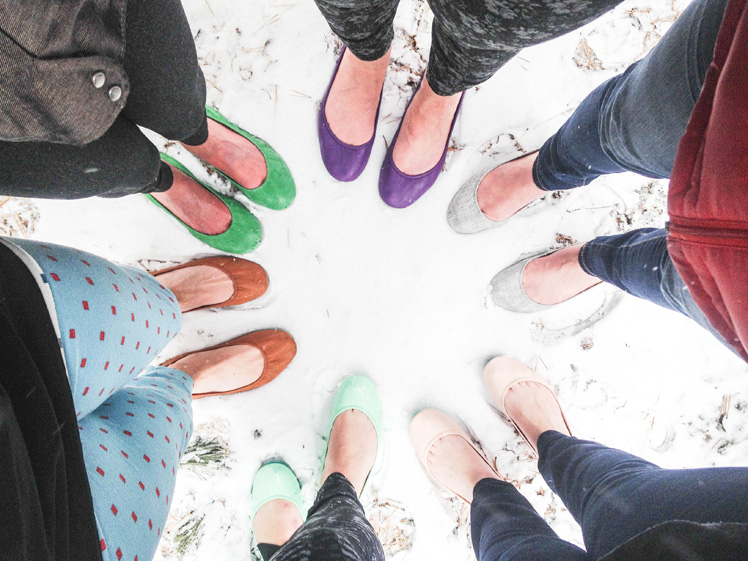 The menu at The Brass Tag is very eclectic, serving up modern flavor combinations in a rustic atmosphere (mini cast iron skillets for everything!). We tried at least half of the appetizers and side dishes on the menu and ALL of the salads (food bloggers want to taste EVERYTHING when they go out to eat!). And I enjoyed a super flavorful Tandoori Rubbed Quail for my main course. Oh yeah, and we always leave room for dessert too! If you go out to eat with a group of food bloggers, prepare yourself to order ALL THE THINGS. You've been warned.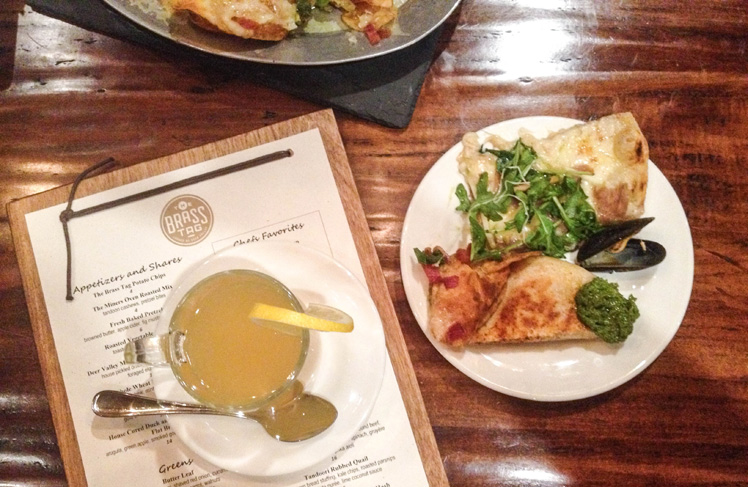 When we weren't stuffing our faces out at the incredible restaurants that Deer Valley Resort has to offer, we were stuffing our faces back in the comforts of our Lodge. Are you sensing a theme here? Whole Foods Park City generously provided us with a dizzying array of breakfast and après ski munchies. Looking back, those moments when we were all just lounging around the coffee table, happily snacking and chatting, were some of my favorite memories of the entire trip. It's hard to beat some good quality girl time by the fire with snacks and wine!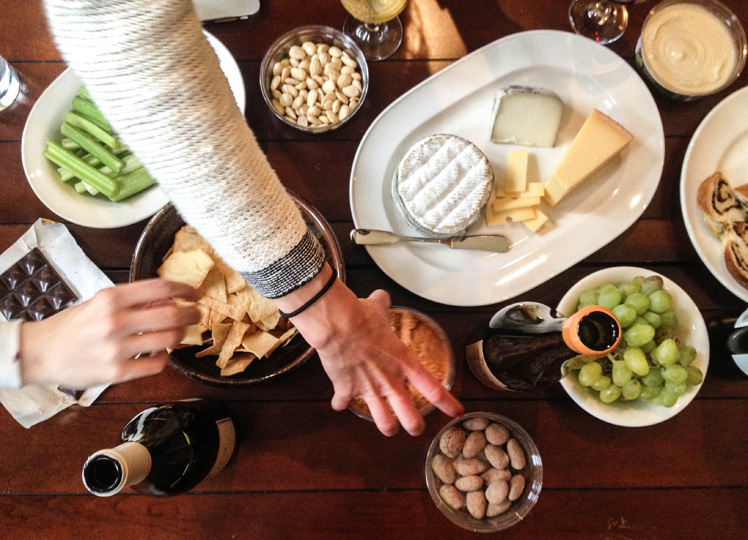 Oh and then there were the grilled cheese sandwiches! My love of grilled cheese sandwiches runs deeps, so when the chef from Whole Foods Park City came to our Lodge to serve us up some ooey, gooey delicious grilled cheese combinations that totally blew my mind, my little heart almost burst out of my chest. I can't even deal. Look at the string of cheese (and the smile on Lauren's face!)!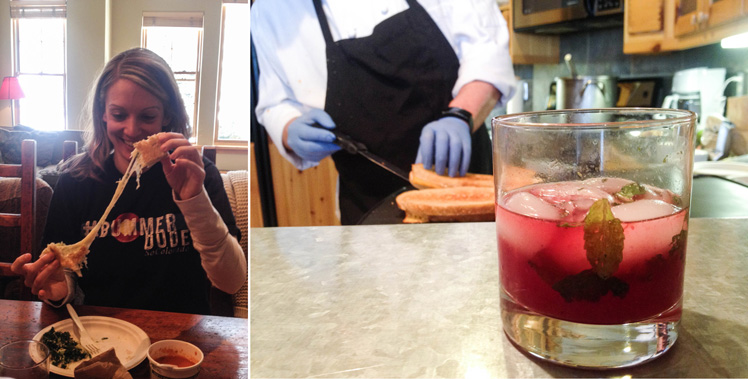 On the last day, Megan and I escaped into the pristine back country for a little snowmobiling adventure. Then we met the other girls for one last round of cocktails at The St. Regis Bar and Lounge before heading into downtown for dinner at High West Saloon and Distillery. Two words: whiskey flight. Oh and two more words: The Grillswith (a grilled Krispy Kreme Donut with aged whiskey!). Just do it. Both of them. Trust me.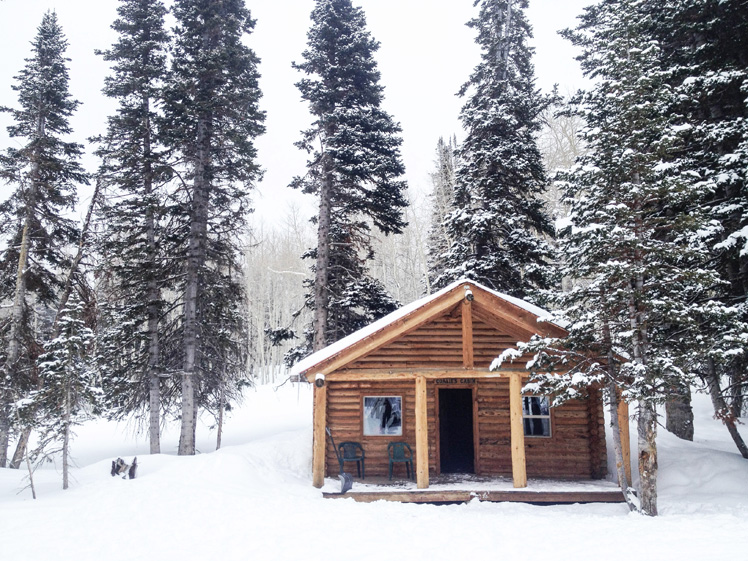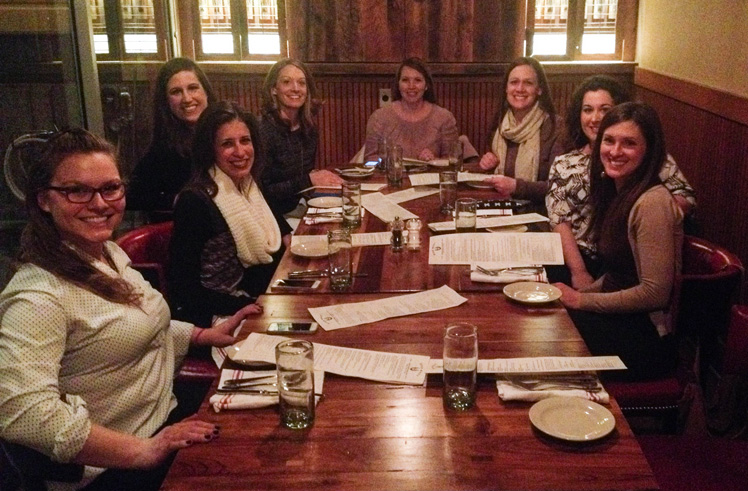 I hope you all have a chance to visit Deer Valley Resort someday. It's truly a gem. And if you do go, can I come with you? Because I'm all ready itching to go back!
Cheers,
Liz