Hi! I'm Liz. And I'm so glad that your internal compass has lead you to this little corner of the internet that I call "Floating Kitchen".
Here you'll find a collection of some of my favorite seasonally inspired, real food recipes. I've got everything from healthy salads and soups, to indulgent desserts and boozy sips. So no matter what you're in the mood for, I'm sure you'll discover something to satisfy your cravings!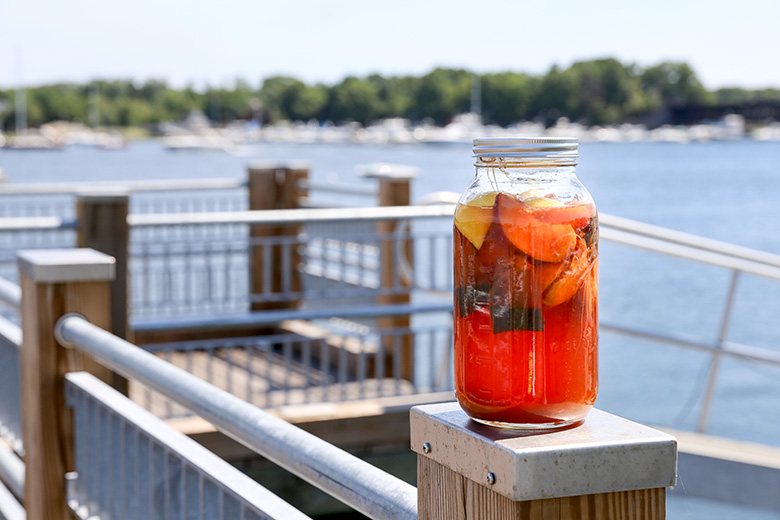 Food has always been a major focus of my life. My family owns and operates a small farm, hydroponic greenhouse and wholesale produce distribution business in Salem, New Hampshire. We have proudly served our local community since the early 1900's, by growing, sourcing and delivering the best fruits and vegetables that we can. I was lucky enough to grow up appreciating (and learning to cook with) what the changing seasons had to offer. And I developed a strong understanding of our role in being stewards of the land.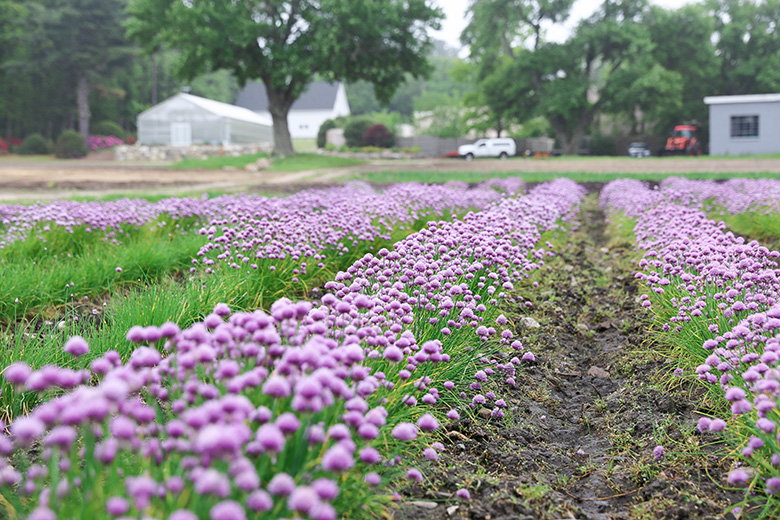 But food isn't just business. It's also personal. The statement "food is love" was a mantra that I heard repeated many times during my childhood. And today, it's a phrase that I utter myself on a regular basis. The women in my family loved to cook (and the men loved to eat!). So home cooked meals and gatherings were an almost daily occurrence.
The power of those gatherings – be it in the food shared, the stories told or the traditions explored – made a lasting impression on me. And this blog is my way of "paying it forward". It's how I honor and celebrate the importance of food.
So. I hope you'll stay a while. And I hope you'll be inspired.
Cheers,
Liz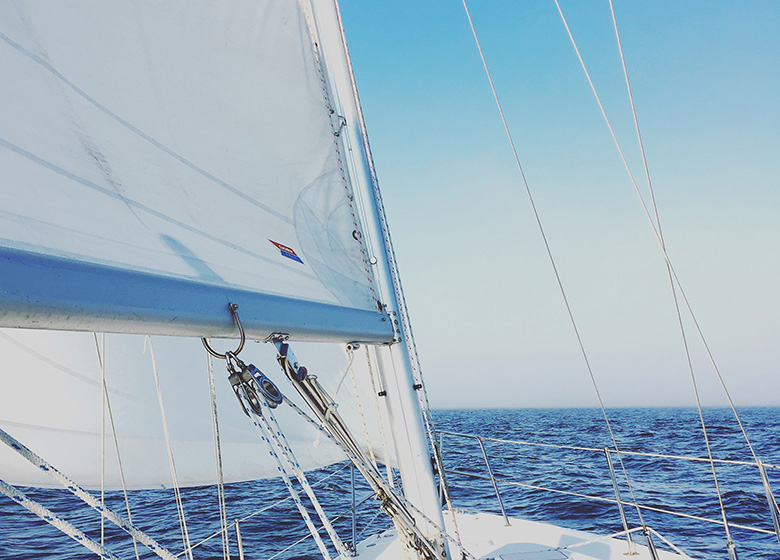 FAQ's:
(1) How did you come up with the name "Floating Kitchen"?
I started this website in 2013 when I was living on a tiny floating home in Seattle, Washington. My kitchen, and everything else, literally did float!
(2) Do you live at the beach?
I live in a small New England town located at the intersection of the Merrimack River and the Atlantic Ocean. I can see the mouth of the river from my bedroom window. And it only takes me a couple of minutes to walk down to the shoreline, which I do every single day (as long as the weather permits!). I find endless inspiration in the beauty of Mother Nature. And when I'm not photographing food, I love to capture the boats down in the marinas that surround my home.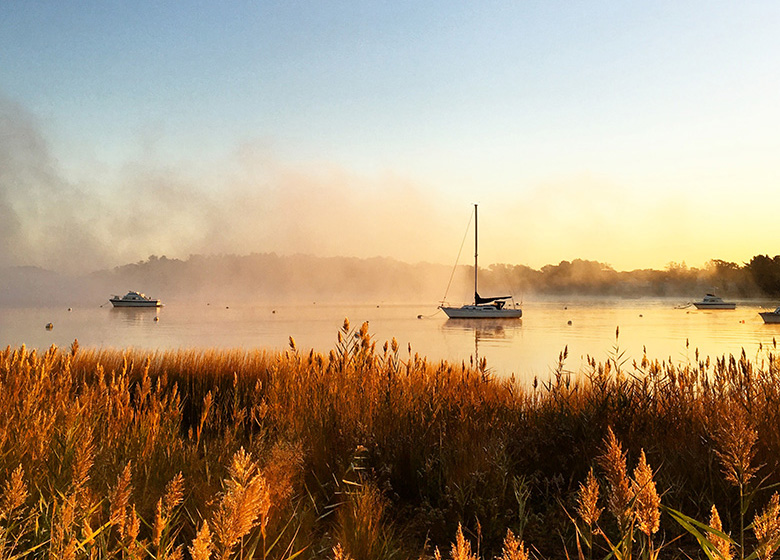 (3) What's your favorite thing to cook?
I love creating fresh, seasonal salads. I get so much inspiration from fruits and vegetables. And I think it's fun and challenging to try and make them the focus of the dishes I create.
I also love baking treats that can be easily shared, like chocolate chip cookies or brownies. It gives me so much joy to share food with the people in my life!
(4) What's the one food that you can't live without?
Chocolate! And peanut butter! Oh and ice cream, too!
(5) Are you a vegetarian?
I'm not a vegetarian. But I do prefer to cook and eat vegetarian-based meals. I find I feel and look healthier when I follow a plant-based diet. And hello…fruits and vegetables are delicious! I like to think of meat and dairy as a "treat", so I enjoy them sparingly when a craving strikes.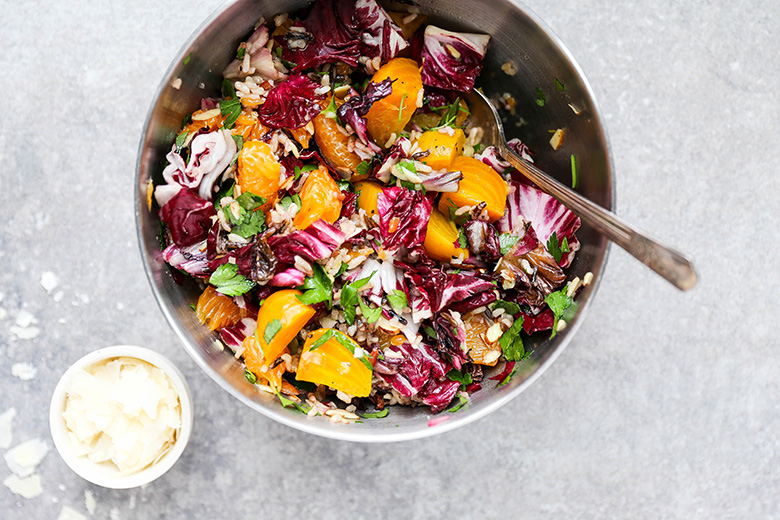 (6) Who tests all your recipes?
I personally test (and re-test) all the recipes published here on Floating Kitchen. I would never post an untested recipe (or a recipe that I simply didn't enjoy eating). I eat everything that I make. And when I have more food than I need, I share it with my family, friends and neighbors.
(7) What do you do with all the food you create? How often do you go to the grocery store?
I eat it. And I share it! I have some very satisfied family, friends and neighbors.
I go to the grocery store approximately 3-4 times per week. And I usually have to stop at more than one store to get everything that I need. I'd like to be more organized, so that I can cut back on these multiple trips, but so far that hasn't happened!
(8) What is your photography set-up?
I currently shoot with a Canon EOS 6D with a Canon EF 24-70mm f/2.8L. I enjoy shooting freehand most of the time. And I use natural light as much as possible.
I edit my images in Adobe Lightroom and Photoshop.
(9) What did you do before starting Floating Kitchen?
It's a bit unconventional, to stay the least!
I spent most of my time in school. I have a BS in Biology from the University of New Hampshire. A PhD in Biochemistry for Dartmouth Medical School. And a post-doctoral fellowship in Cancer Biology from Stanford University. After all that, I worked for a small start-up company in California.
In 2012, I made the tough decision to leave the research bench and pursue a career in food. I worked at several restaurants as a cook and a baker. And I started growing my blog and honing my food styling and food photography skills. And now, here I am!
So, yes. I am technically Dr. Liz. Your run of the mill, overly educated food blogger!
(10) Can I visit your family farm?
Donabedian Bros. specializes in growing, sourcing and distributing produce for wholesale. So currently, it's not a place you can visit to purchase your fruits and vegetables. If that changes, I'll be sure to let you know!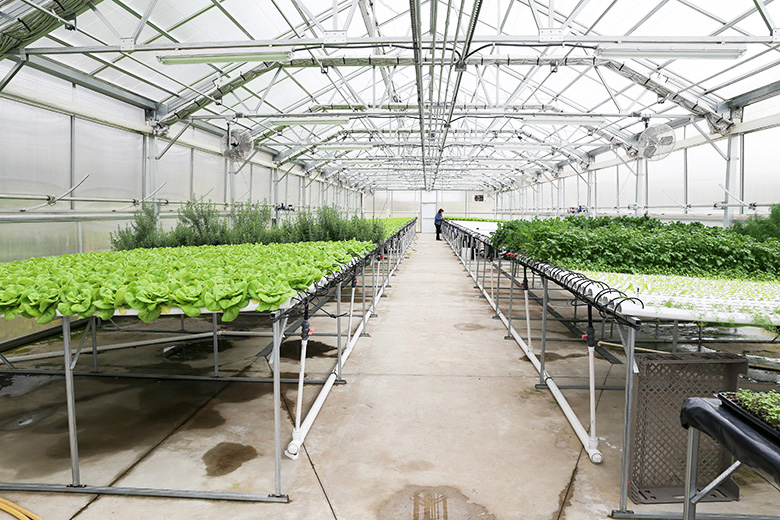 (11) Can we work together?
Yes, we can! Please start by checking out my "Work with Me" page for more information. Then feel free to reach out to me directly via email or social media.
(12) Can I share one of your recipes?
All the content on Floating Kitchen (writing, photographs, etc.) is created by me, unless otherwise indicated. This is my full-time job. And I make a very large investment (time, money, etc.) so that I can bring you unique content on a regular basis. Please be respectful of that.
If you share a link to one of my recipes, or a photograph from my blog or social media, please provide full and proper credit. Please do not re-print or re-publish entire recipes or blog posts onto your site or other public sites. Please do not share links or images without full and proper credit.
If you make one of my recipes, I'd love to know about it! Snap a picture and share it with me on social media!
SaveSave
SaveSave
SaveSave
SaveSave
SaveSaveSaveSaveSaveSave
SaveSave
SaveSave
SaveSave
SaveSave
SaveSave
SaveSave
SaveSave