This post was originally published here on January 2, 2014. I've since updated the text and photographs.
Does baked grapefruit feel kind of like a throwback recipe?
I think it's something that people went crazy for in the 80's and 90's, when grapefruit was at its peak of fad diet stardom. Baked grapefruit and cabbage soup. Those were the only two foods that you needed to be thin and attractive.
Ugh. Whatever.
Baked grapefruit may very well be considered a diet food by some. But honestly, I just consider it delicious. And a great way to start your day. Or the perfect mid-afternoon snack.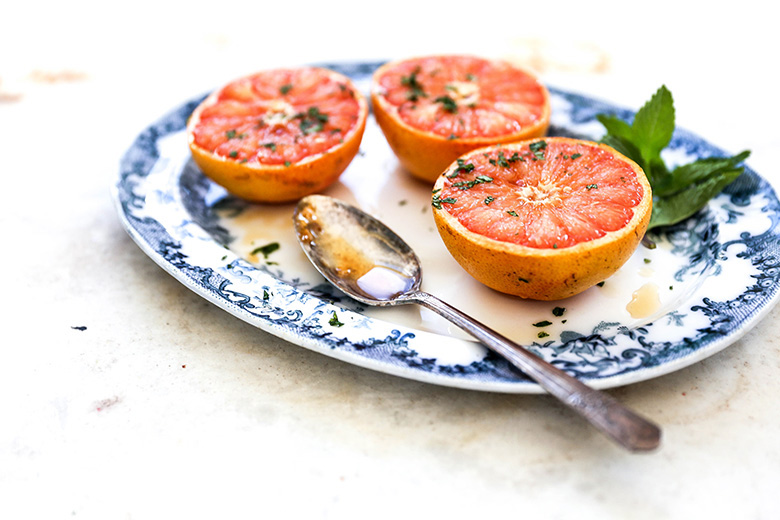 This Baked Grapefruit with Mint is one of those "non-recipes" that I love so much. There isn't much to remember. Or to measure. Or even really to do. It's just something that you can make on a whim when you have an abundance of fresh, seasonal grapefruit. My sweetener of choice for this recipe has always been brown sugar. But alternatively, you could use maple syrup or honey. Finely chopped mint adds a nice bit of freshness. But if I'm feeling more "cozy", a sprinkle of ground cinnamon or cardamom is a nice way to play up those vibes. Really, it's all good.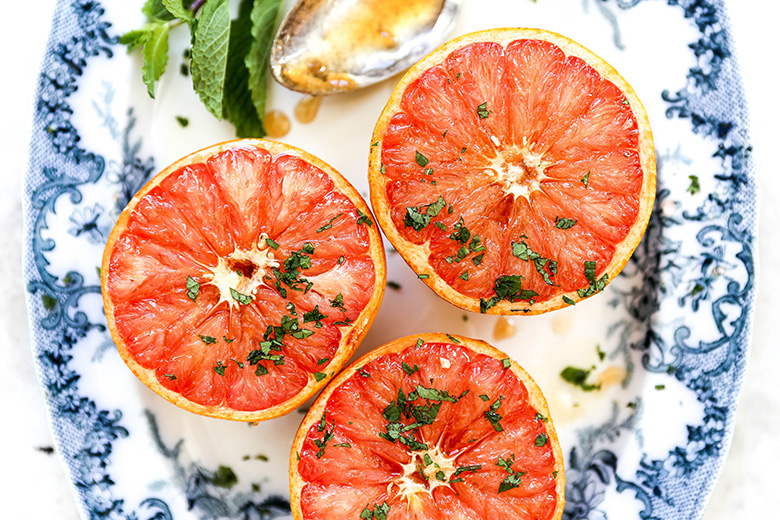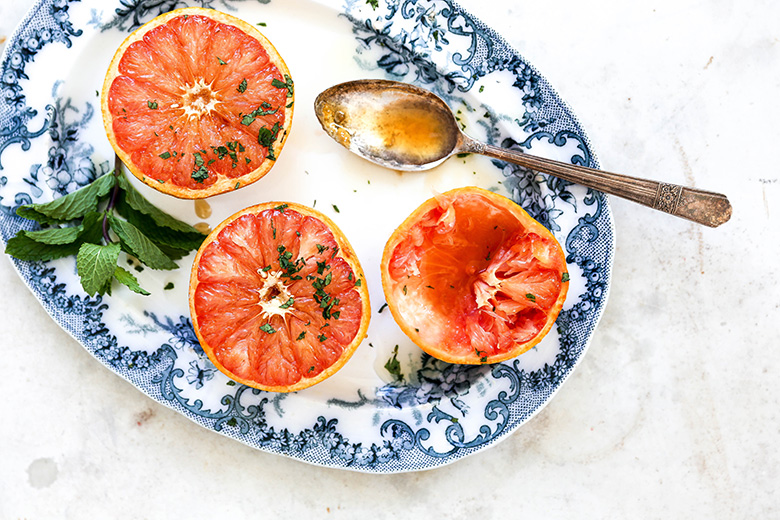 What's your favorite way to use grapefruit this time of year? In addition to this Baked Grapefruit with Mint, I'm also partial to this cake (duh) and these breakfast bowls!
Cheers,
Liz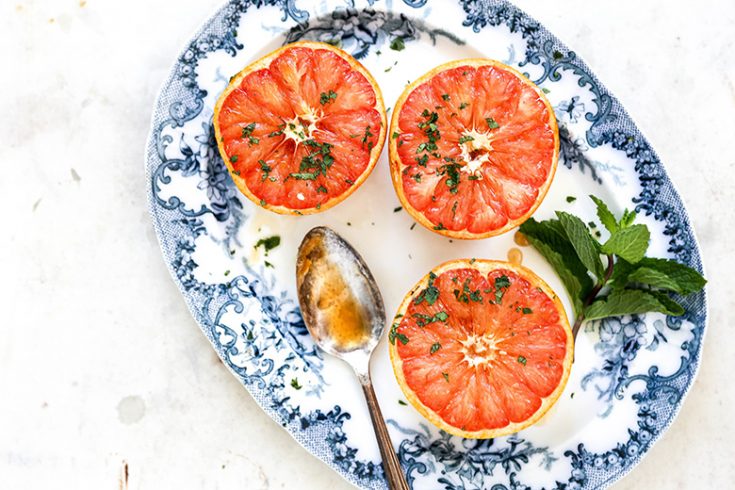 Baked Grapefruit with Mint
Yield: 2 servings
Prep Time: 5 minutes
Cook Time: 15 minutes
Total Time: 20 minutes
Ingredients
2 red or pink grapefruit
1/4 cup brown sugar
Fresh mint, finely chopped
Instructions
Pre-heat your oven to 400 degrees.
Cut the grapefruit in half and discard any large seeds. Using a small paring knife, cut between the flesh and the membrane to loosen the sections. Then place the grapefruit cut side-up in a baking dish. Sprinkle each half with 1 tablespoon of brown sugar.
Transfer the baking dish to your pre-heated oven and bake the grapefruit for 15 minutes.
Remove from the oven and let the grapefruit cool for about 2-3 minutes. Then top each half with a sprinkle of fresh mint and enjoy.