Do you know what your mom probably wants for Mother's Day?
A cocktail.
What? Did you think I was going to say flowers or something?
I guess flowers are good too. But I think your mom also deserves a fun, girly drink. Because we are aiming for ultimate relaxation here. So let's make up a pitcher of Honeydew and Kiwi White Sangria to show our moms how much we love them!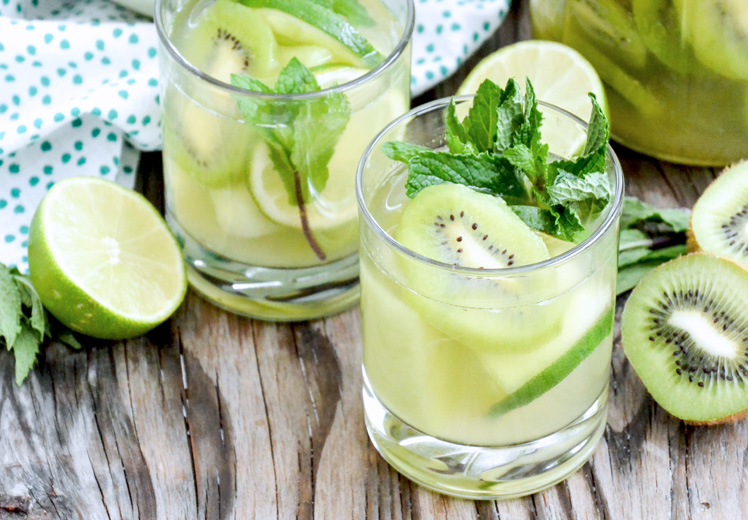 Like other sangria recipes, we are simply tossing a bunch of booze and fruit into a big container and letting the flavors develop over time. The only little additional step here is creating a honeydew puree using some of the fresh melon and white wine. But that just requires a push of a button on your blender. It's a task I am confident that everyone can handle.
Oh and bonus points: you could totally serve this Honeydew and Kiwi White Sangria for a Cinco de Mayo celebration. Because it's green and it has limes and tequila in it. So in my mind, that makes it appropriate for Cinco de Mayo. But I could be wrong about that. If so, don't tell me. Just let me be wrong here.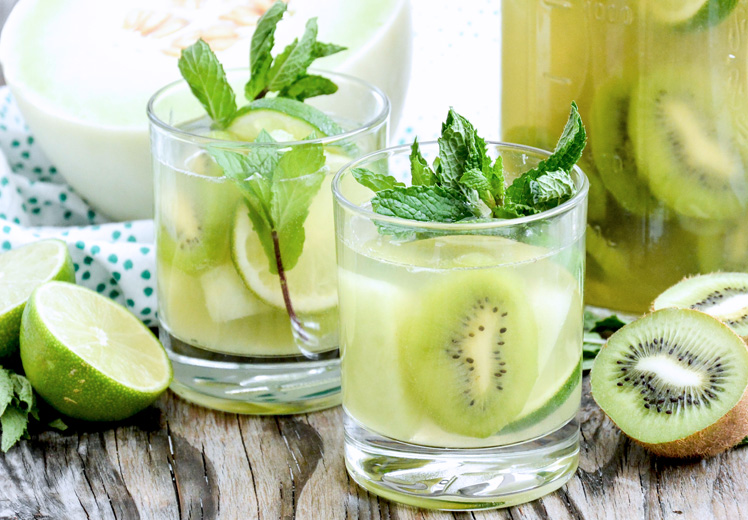 Oh heck. This sangria is going to be appropriate ALL SUMMER LONG! It's refreshing and light and just boozy enough. Kind of like me this past Wednesday night. Just saying.
Cheers,
Liz
Ingredients
2 1/2 cups cubed honeydew melon
1 (750 ml) bottle white wine (I used a chardonnay)
1/2 cup brandy
1/4 cup tequila
3 kiwis, peeled and sliced
1 lime, sliced
1 cup club soda or seltzer water
Fresh mint for garnish, if desired
Instructions
Add 1 1/2 cups of the honeydew melon and 1/4 cup of the white wine to your blender. Blend on high for 2 minutes. Transfer the puree to a large pitcher or mason jar. Then stir in the remaining white wine, the brandy and the tequila. Add the kiwi slices, lime slices and the remaining 1 cup of cubed honeydew melon. Cover and refrigerate at least 2 hours. Longer is OK.
Before serving, gently stir in the club soda or seltzer water. Divide into glasses, making sure to add a few pieces of fruit to each glass. Garnish with fresh mint sprigs, if desired.
Notes
1. If you like something sweeter, or your honeydew melon isn't at it's peak of ripeness, you can stir in a little sweetener of your choice.
https://www.floatingkitchen.net/honeydew-and-kiwi-white-sangria/