Disclosure: This post is sponsored by Almond Breeze Almondmilk. Enter for a chance to win the Ultimate Kitchen Prize Pack, get great savings and ideas for delicious Blendabilities at AlmondBreezeBlendabilities.com.
I don't usually get all excited about breakfast. But here I am, bringing you two breakfast recipes in a row.
Maybe I'm finally getting in tune with all the "breakfast is the most important meal of the day" chatter that I've been hearing my whole life. Or maybe I'm just now finding some breakfast foods that really excite me and actually MAKE me want to get up and eat breakfast.
Either way, I'm in a breakfast groove lately. And this Savory Oatmeal with Bacon, Roasted Squash and Avocado is my latest obsession.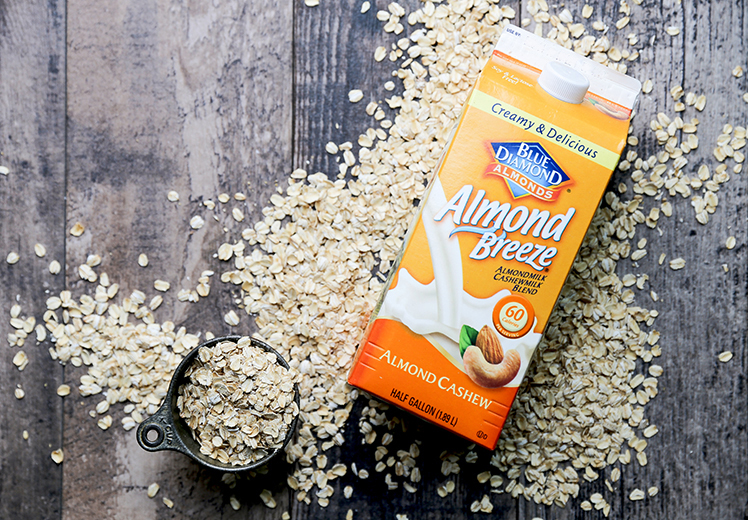 Savory oatmeal is kind of a new thing for me. I definitely have more of a sweet tooth than a savory tooth when it comes to breakfast (and all meals, for that matter!). But I'm really having fun exploring some savory oatmeal options. This one has all my favorite things: bacon, sliced avocado and roasted butternut squash sweetened with just a hint of maple syrup. You could put roasted squash and maple syrup on just about anything and I'd gobble it right up! It's my love language.
I used Almond Breeze's new Almondmilk Cashewmilk Blend to cook the oats. It gives this oatmeal an irresistible creaminess (without all the actual cream!) that makes it hard to resist. Make sure to keep your eyes peeled for it in the stores!
So tell me, have you tried savory oatmeal before? If so, what are your favorite toppings?
Cheers,
Liz
Ingredients
2 cups peeled and cubed butternut squash
1 tablespoon extra-virgin olive oil
2 tsp. maple syrup
1/2 tsp. salt
1/2 tsp. black pepper
4 slices thick-cut bacon
Scant 2 cups Almond Breeze Almondmilk Cashewmilk Blend
1 cup old-fashion oats
1/2 avocado, sliced
Instructions
Pre-heat your oven to 425 degrees.
On a rimmed baking sheet, toss together the butternut squash, olive oil, maple syrup, salt and black pepper. On a second rimmed baking sheet, lay the bacon slices out in a single layer.
Transfer both baking sheets to your pre-heated oven. Roast the squash for 18-20 minutes, or until it's soft and starting to brown in places, stirring once halfway through cooking time. Cook the bacon for about 15-20 minutes, or until it's reached your desired level of crispness (it will continue to crisp up slightly after it's removed from the oven). Once the bacon is cooked, transfer it to a paper towel-line plate to drain.
Meanwhile, make the oatmeal. In a medium saucepan over medium-high heat, bring the milk to a simmer. Stir in the oats and cook, uncovered, for 5 minutes, stirring occasionally. Remove from the heat and let stand for 1-2 minutes before serving.
To serve, divide the oatmeal between two bowls. Top with the squash, bacon and sliced avocado. Season with additional salt and black pepper, if desired.
https://www.floatingkitchen.net/savory-oatmeal-with-bacon-roasted-squash-and-avocado/