Disclosure: This post is sponsored by Almond Breeze Almondmilk. Thank you for supporting brands and companies that help keep my kitchen afloat. It's opportunities like these that allow me to continue to create and share unique content with you. All opinions are entirely my own.
We are coming off a streak of seriously hot and humid weather. Or what the weather forecasters like to call "oppressive". And what I like to call "frizzy hair and shiny, sweaty skin for everyone".
You're totally jealous, right?
Needless to say, staying cool and hydrated has been a major priority for me these past couple of days. So I've been sipping on these Watermelon Cucumber Coolers like it's my job. Um…which it kind of is I guess.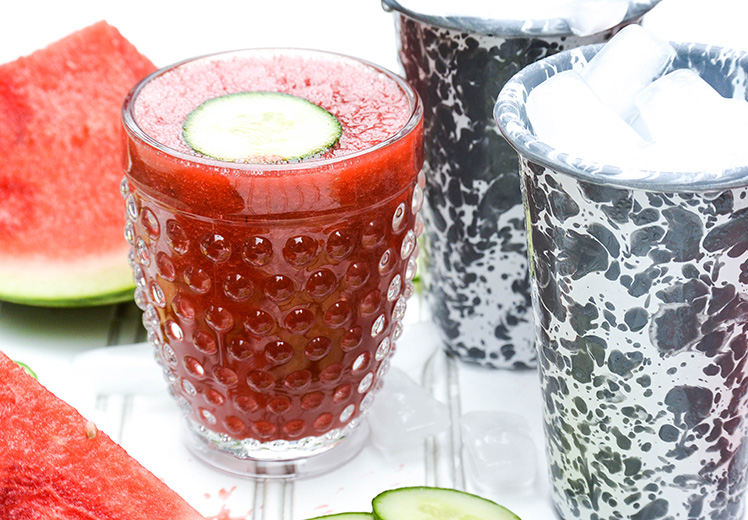 People. Listen up. This drink has only four ingredients. FOUR! It doesn't get much easier than that. All you need is some juicy watermelon (which I like to toss in my freezer for at least 30 minutes before blending it up to help keep this drink as cold as possible), cucumber, fresh ginger and Almond Breeze Almondmilk Original.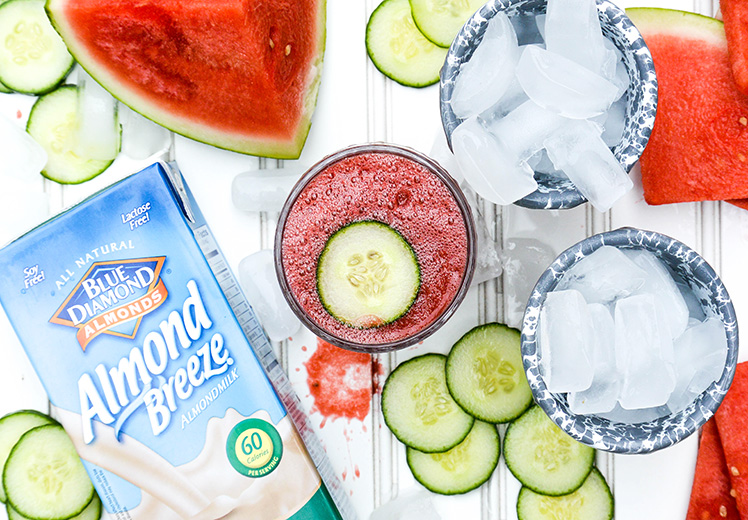 This Watermelon Cucumber Cooler is a serious thirst quencher, even on the hottest of days. And thanks to the Almond Breeze Almondmilk Original, it doesn't feel all watered down. It has just enough body to it. Kind of like me. Ha!
OK, sorry. I'm really lame. So this is probably a good place to stop, before I get too carried away with my own silliness.
Stay cool, friends! And have a great weekend!
Cheers,
Liz
Ingredients
2 cups cubed watermelon
1 cup roughly chopped cucumber
1/2 cup Almond Breeze Almondmilk Original
1-inch piece fresh ginger, peeled and roughly chopped
Instructions
Place the cubed watermelon in your freezer for at least 30 minutes to chill.
Add the chilled watermelon and the remaining ingredients to your blender. Blend on high until smooth. Pour into glasses and serve immediately.
Notes
1. In addition to chilling the watermelon in the freezer, make sure all your other ingredients are cold to help keep this drink super refreshing!
https://www.floatingkitchen.net/watermelon-cucumber-cooler/