This post was originally published here February 11, 2016. I've since updated the text and photographs. Cheers!
Here we are right smack dab in the middle of that weird week between Christmas and New Year's Eve. Where nobody knows what day it really is. Or whether or not we're supposed to be "working". And we're all still eating Christmas cookies for dinner.
I myself have been feeling a little demotivated the past couple of days. But I've mustered up the energy to talk about this Pomegranate and Beet Gin Cocktail. Because I think it's one you might want to try for New Year's Eve.
It's dead simple to make. Tastes a little bit earthy. Has both sweet and bitter notes. And it's a sexy, sultry shade of red. So basically what I'm saying is that this Pomegranate and Beet Gin Cocktail is the best way to say goodbye to 2020.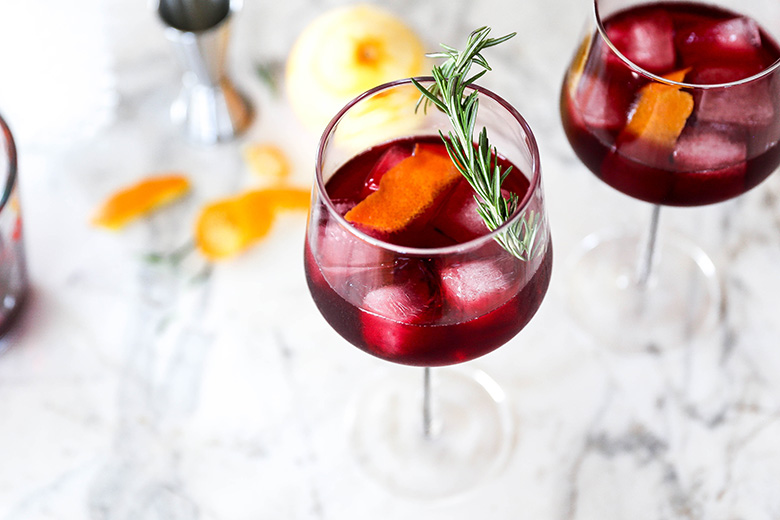 This cocktail has just four simple ingredients: pomegranate juice, beet juice, gin and Campari. And it's garnished with a twist of orange peel. You might be thinking "hey, this sounds similar to a Negroni". And you'd be right. That was my initial inspiration for this cocktail. My version doesn't pack as much of a punch as a traditional Negroni. But I think that's kind of a good thing. Especially on New Year's Eve, when you have to try and last until midnight! I don't know about you guys, but I'm usually falling asleep after two drinks!
And don't fret. You don't need a fancy juicer to make this cocktail. You should be able to find both pomegranate juice and beet juice in and/or near the refrigerated section of your grocery store. Check next to the other juices and bottled smoothies.
Cheers,
Liz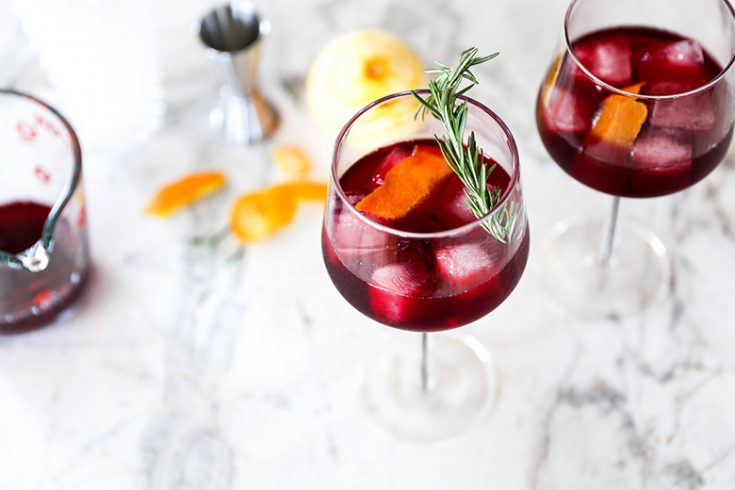 Pomegranate and Beet Gin Cocktail
Yield: Serves 1
Prep Time: 5 minutes
Total Time: 5 minutes
Ingredients
1/4 cup pomegranate juice
1/4 cup beet juice
1 1/2 ounces gin (I used Hendrick's)
1/2 ounce Campari
2-inch strip of orange peel
Instructions
Add all of the ingredients except for the orange peel to a shaker with ice. Shake briefly to combine. Then strain into a glass with ice.
Twist the orange peel over the glass, releasing some of the oils. Then drop the orange peel into the cocktail. Enjoy immediately.