This feels like the final blog post of Summer 2020.
I know it probably won't be. But it certainly does feel that way. Because tomorrow we will all collectively turn our calendars to September. AND I CANNOT EVEN BELIEVE IT.
Seriously. Where did Summer go?
But just because it's almost September, that doesn't mean I'm going to start abruptly transitioning over to pumpkin recipes. No way! Because there is still an abundance of tasty late-Summer produce to be had. Including one of my personal favorites: fresh, sweet corn on the cob.
And here's how I hope you'll join me in enjoying it: sautéed in butter and piled on top of golden, crispy bread. YUM!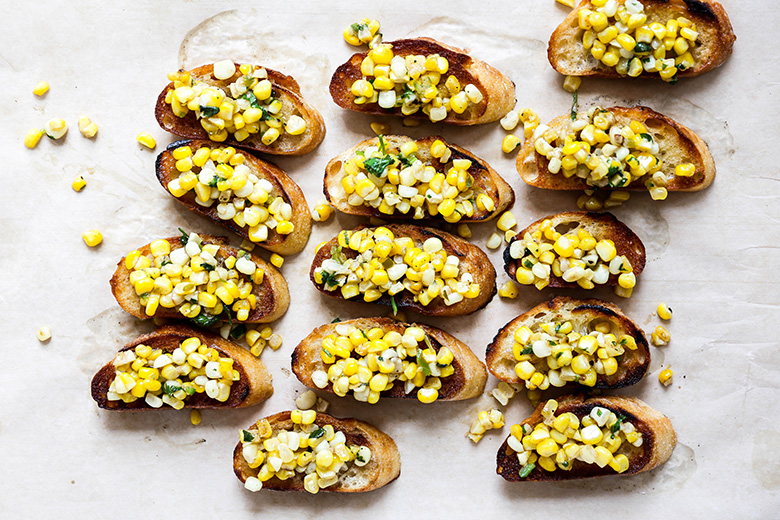 These Buttery Toasts with Corn Salsa are the perfect appetizer for Labor Day weekend. Or for any little "last hurrah" Summer outings you may have planned (beach day, pool day, park day, etc.). To make these easy bites, start by melting some butter in a large skillet and toasting your bread slices on both sides. Next, in the same skillet, quickly cook up some fresh corn "off" the cob with diced jalapeño pepper, cilantro, lime juice, salt and black pepper. Then put the two parts together. And boom! You're ready to go!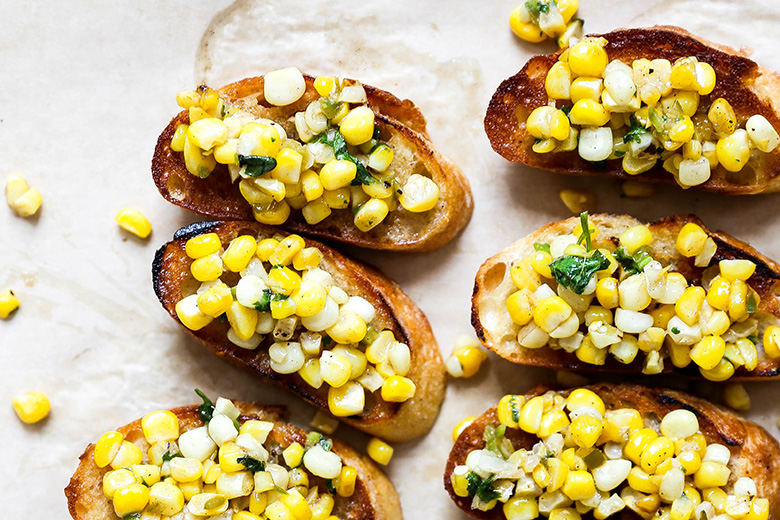 So how will you be celebrating these last few precious weeks of Summer? Any other recipes I need to try ASAP? Or places I need to visit? Send me a message and let me know!
Cheers,
Liz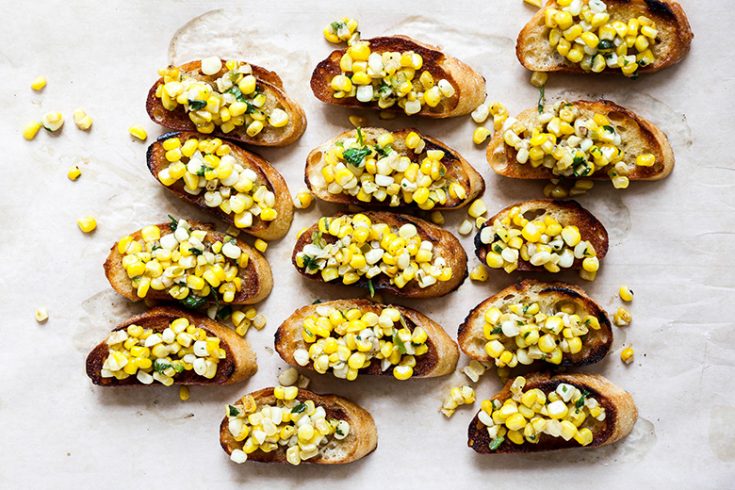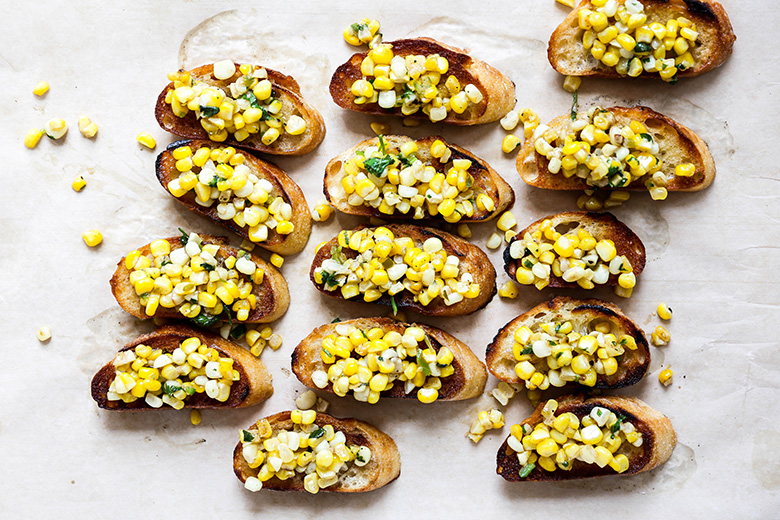 Buttery Toasts with Corn Salsa
Yield: Serves about 8
Prep Time: 5 minutes
Cook Time: 10 minutes
Total Time: 15 minutes
Ingredients
3 tablespoons salted butter, divided
2 garlic cloves, peeled
About 1 French baguette, sliced on the diagonal
2 ears corn, kernels removed
1 tablespoon diced jalapeño pepper
1/4 tsp. salt
1/8 tsp. black pepper
1 tablespoon fresh squeezed lime juice
2 tablespoons fresh cilantro, roughly chopped
Instructions
In a large skillet over medium-high heat, melt 2 tablespoons of the butter. Add the garlic cloves. Then add the sliced bread in a single layer. Cook the bread until golden on one side, about 2 minutes. Then flip the slices over and cook them 1-2 minutes on the second side. Remove the slices from the skillet and place them on a serving tray. Set aside. Remove and discard the garlic cloves.
Melt the remaining tablespoon of butter in the same skillet. Add the corn kernels and cook, stirring frequently, for 2 minutes. Add the diced jalapeño pepper, salt and black pepper and cook for an additional 2 minutes. Remove the skillet from the heat. Stir in the lime juice and cilantro.
Spoon the corn salsa over the toasts. Serve immediately.