I must admit that for most of my life, non-chocolate desserts totally underwhelmed me. If it wasn't made of chocolate, dipped in chocolate or filled with chocolate, I was somewhat uninterested.
Foolish of me, right?
But this chocoholic is turning over a new leaf. And on the other side of that leaf are these luscious little Lemon-Thyme Pie Bars.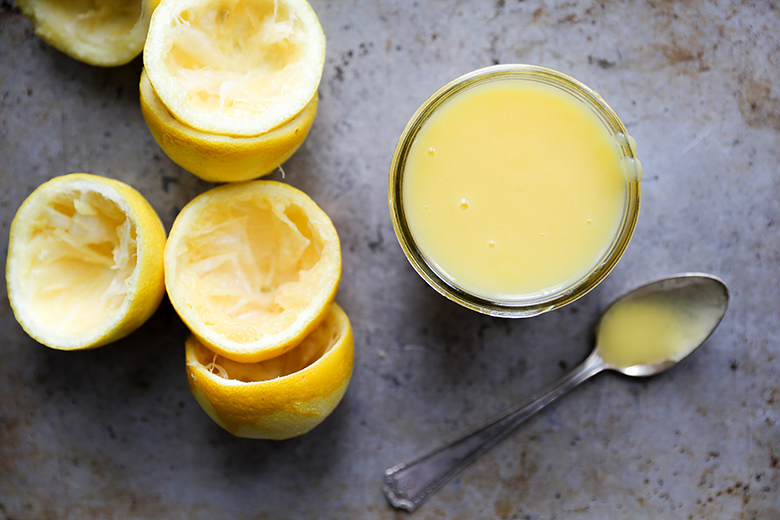 As my taste buds have matured, I've learned to love desserts of all varieties (it's a tough job, right?). And I'm finding myself particularly smitten with all things lemon. I love the way the sweet and tart flavors do a little dance on your tongue with every bite. And the freshness factor can't be beat.
These Lemon-Thyme Pie Bars just scream Spring. They would be perfect for Easter or Mother's Day. Or you know, just for having around. They are really easy to make and depending on how you slice them, they can totally feed a crowd. The thyme adds a layer of sophistication to this dessert, so don't skip it! The flavor is subtle, but it keeps things interesting.
The lemon curd recipe is from my friend Becky of The Vintage Mixer. I've been making her recipe for a couple of years now, and it never disappoints (I also used it in these hand pies). You'll have some lemon curd leftover, but it's the perfect addition to so many desserts that I doubt you'll have trouble using it up!
Cheers,
Liz
Recipe adapted from my Blueberry-Thyme Pie Bars
Ingredients
For the Lemon Curd
1 1/2 cups sugar
Zest from 4 lemons
1 cup fresh squeezed lemon juice
4 eggs, separated
1 cup (16 tablespoons) unsalted butter, cubed

For the Crust and Topping
2 cups all-purpose flour
1 cup oats
1 cup sugar
2 tablespoons fresh thyme leaves
1 tsp. baking powder
1/4 tsp. salt
Zest from 1 lemon
1 cup (16 tablespoons) unsalted butter, cubed and chilled
1 egg
2 tsp. vanilla extract
Instructions
Make the lemon curd. In a bowl, stir together the sugar, lemon zest, lemon juice and egg whites. Set aside. Melt the butter in a medium heavy bottom saucepan. Once the butter is melted, turn off the heat. Whisk the egg yolks into the warm, melted butter. Then whisk in the sugar/lemon/egg white mixture. Turn the heat back on to low and cook the lemon curd, whisking constantly, until the mixture has thicken and coats the back of a spoon, about 5 minutes. Remove from the heat.
Strain the lemon curd through a fine mesh strainer into a clean bowl. Cover and refrigerate until well chilled. The lemon curd will thicken slightly as it cools. This recipe makes more lemon curd than you'll need for the pie bars. Leftovers can be stored in an airtight container in your refrigerator for 1-2 weeks.
Make the pie bars. Pre-heat your oven to 375 degrees. Grease a 9 X 13-inch baking pan with non-stick cooking spray. Set aside.
In your food processor with the blade attachment, pulse together the flour, oats, sugar, thyme leaves, baking powder, salt and lemon zest. Add the cubed butter, egg and vanilla extract. Pulse until the dough resembles a course meal.
Press about two-thirds of the dough firmly and evenly into the bottom of your prepared baking pan. Spread about 2 cups of the lemon curd over the surface of the dough, leaving about a 1/2-inch border around the edges of the pan. Then sprinkle the remaining dough over top of the lemon curd layer.
Transfer the baking pan to your pre-heated oven and bake for 40 minutes, or until the top and edges are lightly browned. Remove from the oven and set aside to cool completely before slicing into bars.
The pie bars can be stored in an airtight container at room temperature for 2-3 days.
https://www.floatingkitchen.net/lemon-thyme-pie-bars/