I'm back! Did you guys miss me?
I'm picturing you all nodding your heads in agreement. So let's just leave it at that. Don't kill my buzz.
My #GirlsSkiGetaway was fantastic. We ate until our bellies were full. Played in the powder until our toes and fingers were numb. And laughed until tears streamed out of our eyes. I couldn't have asked for a better trip.
I'm home now, somehow feeling both energized and relaxed. And anxiously awaiting the next time I'll be seeing my ladies again.
I'll be sharing more details about our trip in a post a little bit later on. But for today, let's get down to business and concentrate on these Spicy Pineapple Beef Lettuce Wraps.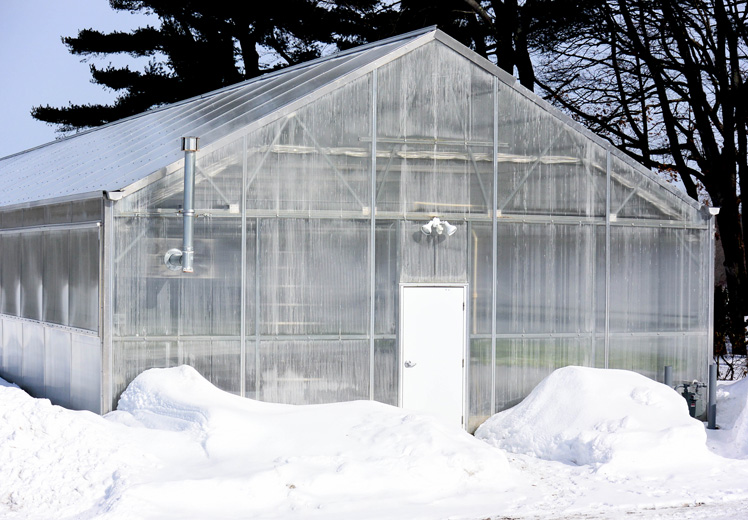 Before I left for Utah, I spent an afternoon in my families hydroponic greenhouse. A greenhouse is a magical place any time of year. But it seems even more special in the middle of this epic New England winter. I had almost forgotten what it was like to smell the freshness that can only be associated with thriving greenery. And to feel warmth and light against my skin.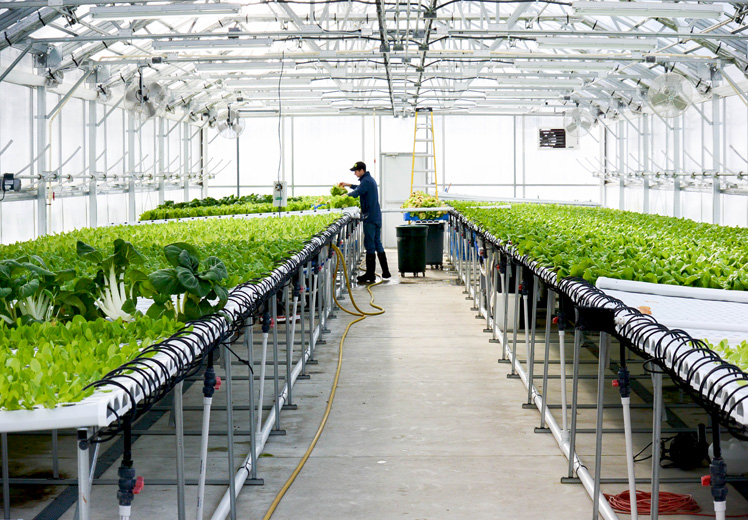 We currently have the most gorgeous Boston lettuce growing in the greenhouse. So you know I had to make lettuce wraps. Leaves this big and beautiful shouldn't be all chopped up into itty bitty pieces and thrown into a salad. They deserve better.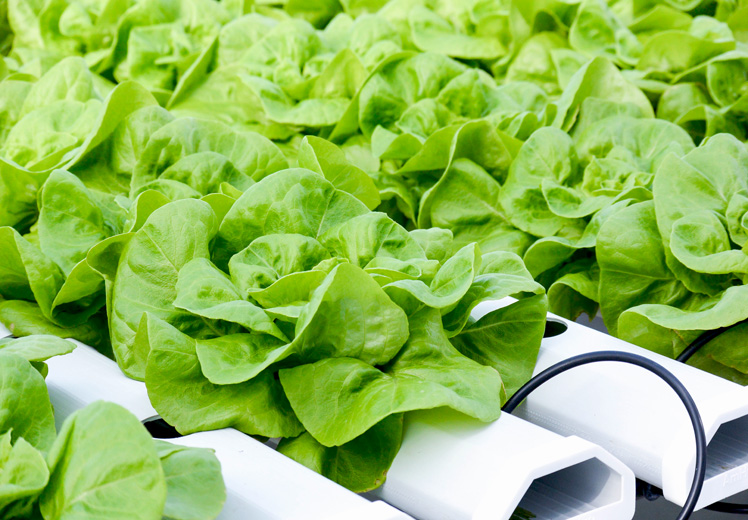 The marinade for the beef is something I adapted slightly from Food52. The pineapple in the marinade does doubly duty: it helps tenderize the meat and it gives it great flavor. And if you don't count the marinating time as work (who does, really?), this meal comes together in a snap. It's basically a stir fry, just served up in lettuce cups instead of over rice.
My dad and I enjoyed these Spicy Pineapple Beef Lettuce Wraps for a light lunch. But he suggested that they would also make a great party appetizer, since they are essentially a finger food. He's pretty smart.
Cheers,
Liz
Recipe inspired by Food52
Ingredients
For the Spicy Pineapple Beef
1 cup fresh pineapple, cubed
1/4 cup soy sauce
1/4 cup molasses
2 tablespoons apple cider vinegar
2 tablespoons sriracha chili sauce (use 1 tablespoon if you want less heat)
1 tablespoon ketchup
4 garlic cloves
1 tsp. fresh grated ginger
About 1 lb sirloin steak, sliced into strips
1 – 1 1/2 tablespoons peanut or vegetable oil

For the Lettuce Wraps
1 red pepper, sliced into thin strips
6 scallions, sliced lengthwise into thin strips
1 carrot, sliced into thin strips
1 head Boston lettuce, leaves separated (you'll need about 8 leaves)
Sesame seeds, for garnish
Instructions
Marinate the beef. Add all of the ingredients for the spicy pineapple beef, except for the steak strips and the oil, to your blender and blend on high until well combined. Add the steak strips to a bowl or zip-closure bag. Pour the marinade over the steak strips. Refrigerator for at least 1 hour or up to 6 hours.
Cook the beef. Heat a wok or a large skillet over medium-high heat and warm about 1 tablespoon of the oil. Add half of the marinated steak strips, letting the excess marinade drip off before adding the steak to the hot cooking vessel. Cook, tossing occasionally, until the steak is browned on the outside and cooked to your desired level of doneness, about 3-5 minutes. Transfer to a bowl. Cook the remaining half of the steak and add it to the same bowl when done. Cover and keep warm.
Cook the sliced red pepper, scallions and carrot in the same wok/skillet that you used for the steak, tossing them frequently until they are crisp tender, about 1 minute. You can add an extra drizzle of oil during cooking if necessary. Remove and transfer to a separate bowl. Cover and keep warm.
Assemble the wraps. Add a few slices of beef to the Boston lettuce leaves. Top with the cooked vegetables and a sprinkle of sesame seeds. These can be enjoyed immediately, while the filling is still warm. But they are also good at room temperature.
Notes
1. Use tamari in place of the soy sauce to make these gluten free.
https://www.floatingkitchen.net/spicy-pineapple-beef-lettuce-wraps/