This post was originally published here January 11, 2014. I've since updated the text and photographs. This is a green smoothie that everyone will love!
I'm kicking off the month of March with something GREEN!
But don't hold your breath for green beer!
This is My Favorite Green Smoothie. It's a recipe that I've been making for years. It's simple, tasty and satisfying. And I can always count on it to hit the spot. And its vibrant green color is the perfect way to say hello to the month of March…and HOPEFULLY to an early arrival of Spring!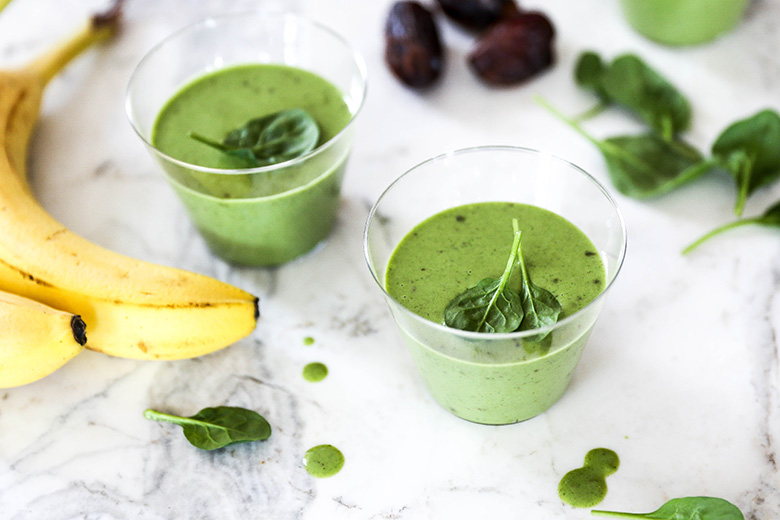 Smoothies have undergone a serious "glow-up" since 2014 when I originally hit the publish button on this recipe. And somedays, I'm all for it. It's certainly fun to play with new ingredients, flavors and colors. But the thing I love most about My Favorite Green Smoothie is that it's rather old fashioned…at least as far as smoothies are concerned. If you go peek at the ingredient list you'll notice that there aren't any hard to find or expensive "superfoods" listed. Instead, it's just your standard basics like bananas, spinach, dates, Greek yogurt and lemon. All of which you probably have in your kitchen right now.
If you or someone in your life is still averse to the idea of a green smoothie, this would be a great one to get started with. It's creamy and just sweet enough. And it really doesn't taste like spinach at all. It may be green, but it's far from feeling like a salad in a glass!
Cheers,
Liz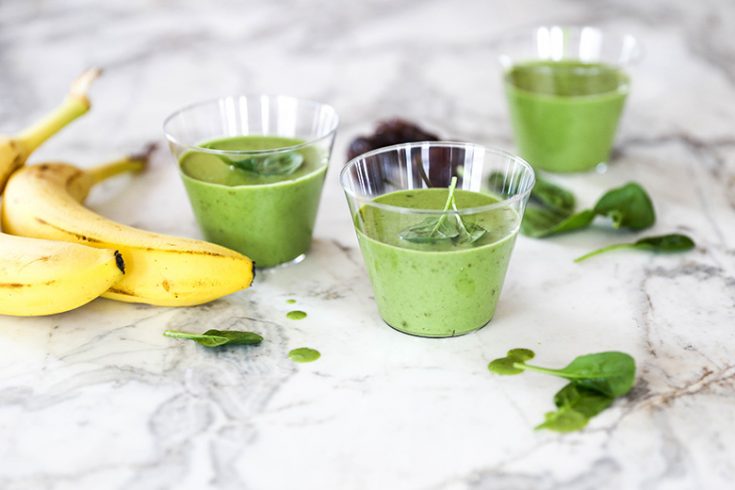 My Favorite Green Smoothie
Yield: Serves 1-2
Prep Time: 5 minutes
Total Time: 5 minutes
Ingredients
3 cups loosely packed spinach leaves
1 peeled banana, frozen and cut into chunks
4 dates, pitted and chopped
1/2 cup Greek yogurt
1/2 cup milk (any kind you prefer)
2 tablespoons fresh squeezed lemon juice
Instructions
Add all the ingredients to your blender. Blend on high until smooth.
Pour the smoothie into glasses. Enjoy immediately.