I'm SO EXCITED to finally be posting the recipe for these easy Beer Nog and Bourbon Cocktails. I've been wanting to share them with you for a while now, but the "season" for eggnog is so short and time always seems to slip away from me. And then before I know it, it's January. And eggnog just seems like the last thing anyone wants to think about in January.
Womp, womp.
But this year, I'm finally beating Santa to the punch (punch bowl?)!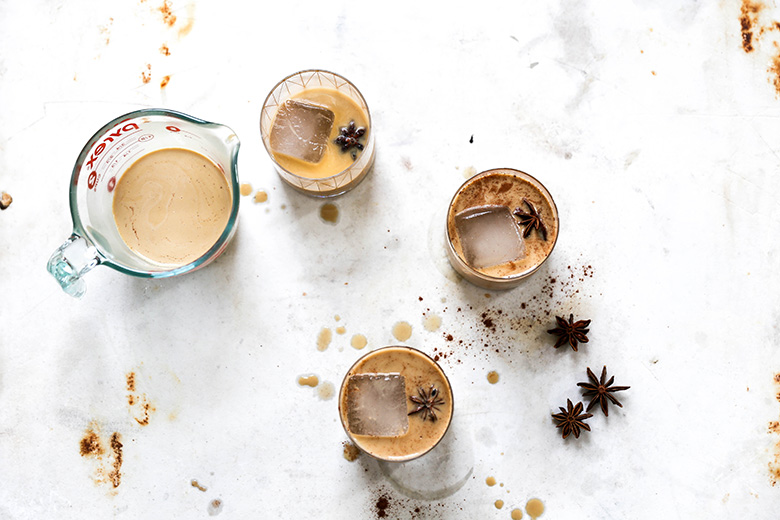 To make these simple Beer Nog and Bourbon Cocktails, all you need to do is combine equal parts of your favorite eggnog with your favorite dark beer. Then stir in a splash of bourbon. And then pour the whole thing over ice. Done and done.
See. I told you these were easy.
I like to garnish my glasses with a whole star anise and a dash of cinnamon, but both of those things are totally optional. So don't make an extra trip to the grocery store if you don't have too. I want this cocktail to be a stress-free endeavor.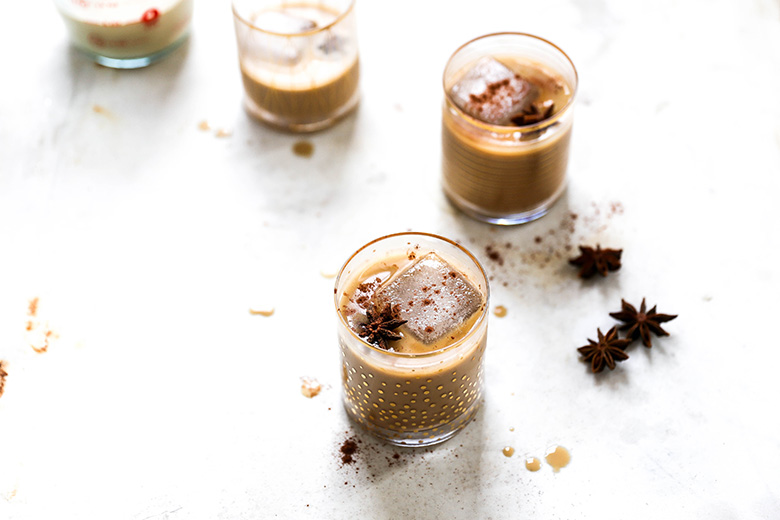 Beer and eggnog may sound like an odd pairing, but the two actually play really well together. The bitterness of the beer cuts through the sticky sweetness of the eggnog, which makes for a much more drinkable beverage then just straight eggnog alone (which I find to be too "thick" sometimes). And the slight carbonation is rather pleasing. Almost refreshing!
The relative ease of this cocktail makes it a great choice for a party. But it's also nice to sip on while your snuggled up on the couch watching your favorite Christmas movie. So whatever your remaining Holiday extracurriculars may entail, I'm sure you can find an appropriate time and place to sneak in one or two of these Beer Nog and Bourbon Cocktails. And if you do, be sure to let me know!
Cheers,
Liz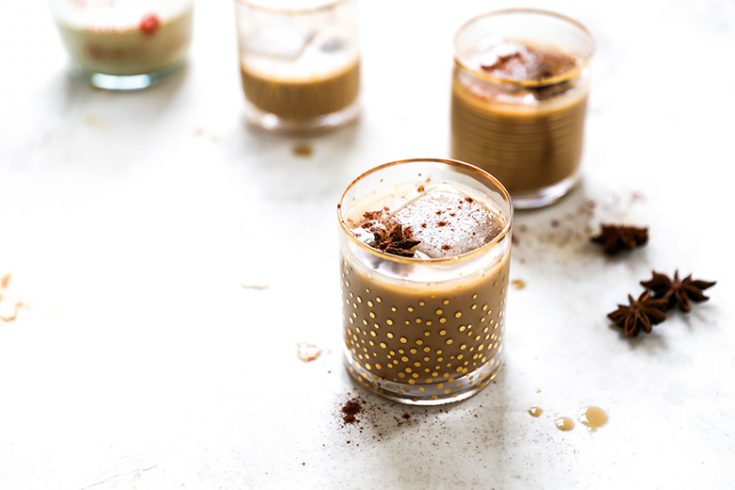 Beer Nog and Bourbon Cocktails
Yield: Makes 2 cocktails
Prep Time: 5 minutes
Total Time: 5 minutes
Ingredients
1 cup eggnog
1 cup dark beer (stout or porter)
2 ounces bourbon
Ice
2 whole star anise, for garnish
Dash of ground cinnamon, for garnish
Instructions
In a measuring cup, gently stir together the eggnog, beer and bourbon.
Divide the cocktail between two glasses with fresh ice. Garnish with star anise and a dash of ground cinnamon, if desired. Enjoy immediately.