Apple cider-based cocktails aren't something that's new to me. I even have a couple apple cider-based cocktail recipes here on the blog. But last week at a friend's house, I was served a delicious warm apple cider spiked with port wine. And that opened up a whole new world for me. The combination of apple cider and port wine wasn't one that I had tried before (I would typically reach for bourbon or rum). It's a pairing that now, in hindsight, seems rather obvious. But for some reason, it eluded me for all these years.
After enjoying a couple mugs of this heavenly smelling apple cider, I knew it would be the perfect recipe to share here on the blog. So I immediately set out to recreate it. And now it's here! And just in time for the Holidays. This Warm Spiked Apple Cider with Port and Cranberries would be perfect for Thanksgiving or Christmas. It's so cozy, festive and easy!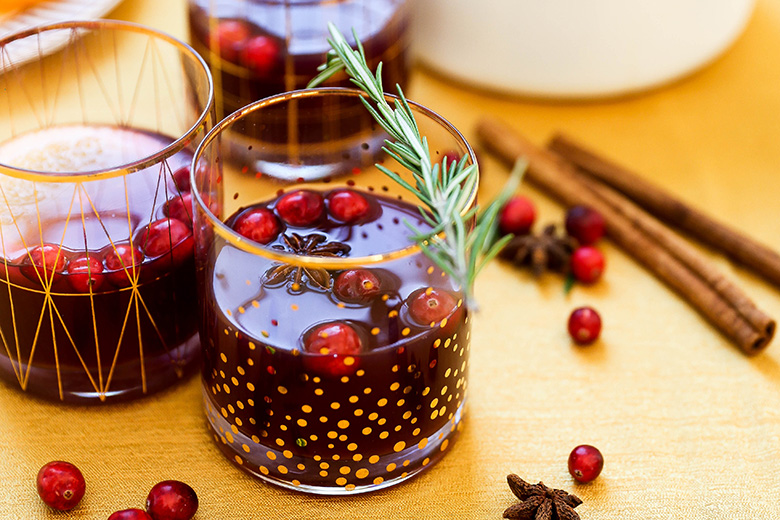 There really isn't much to say about the instructions for making this Warm Spiked Apple Cider with Port and Cranberries. Simply simmer some fresh apple cider (not apple juice) with a few whole spices, orange slices and cranberries until the cranberries pop and the spices are very aromatic (your kitchen will smell amazing!). Then stir in the port wine and serve it up. That's it!
This recipe can be very easily scaled up if you have a thirsty crowd. And while I haven't done this yet myself, I see no reason why you couldn't set up a big batch of this spiked apple cider in your slow cooker and keep it warm on the "low" setting. Then you can allow your guests serve themselves. Which would make for an ideal hands-off cocktail situation!
Cheers,
Liz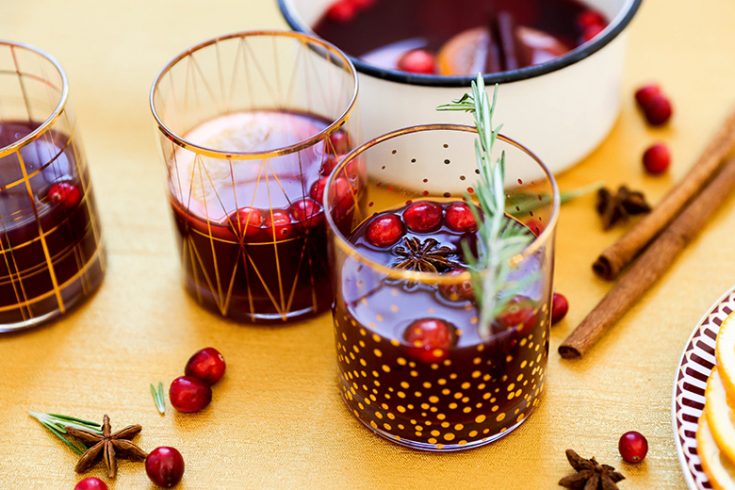 Warm Spiked Apple Cider with Port and Cranberries
Yield: Serves 4
Prep Time: 2 minutes
Cook Time: 15 minutes
Total Time: 17 minutes
Ingredients
4 cups fresh apple cider
1/2 orange, thinly sliced
1/2 cup fresh cranberries
2 whole cinnamon sticks
2 whole star anise
3/4 cups port wine
Instructions
Add the apple cider, orange slices, cranberries, cinnamon sticks and star anise to a medium saucepan set over medium heat. Simmer for 10-15 minutes. The cranberries should have popped open and the spices should be fragrant.
Stir in the port wine and simmer just until warmed through. Remove the saucepan from the heat.
Ladle the warm cider into mugs or heat-proof glasses. Garnish with fresh cranberries, orange slices or star anise, if desired.