This post was originally published here September 19, 2016. I've since updated the text and photographs. Cheers!
These Apple Cider, Bourbon and Amaretto Cocktails with Brûléed Oranges are my ideal Thanksgiving libation. They highlight some of my favorite Fall flavors, like apple, orange and cinnamon. AND they are finished with an absolutely show stopping garnish!
Oh and they are dead simple to make, too!
One of the many perks of living in New England is easy access to fresh-pressed apple cider from our local farmers. This time of year, I almost always have a bottle (or two!) in my refrigerator. And I love using it in all different types of recipes, from breakfasts to baked goods to beverages. Apple cider makes everything feel so cozy! Especially at the Holidays!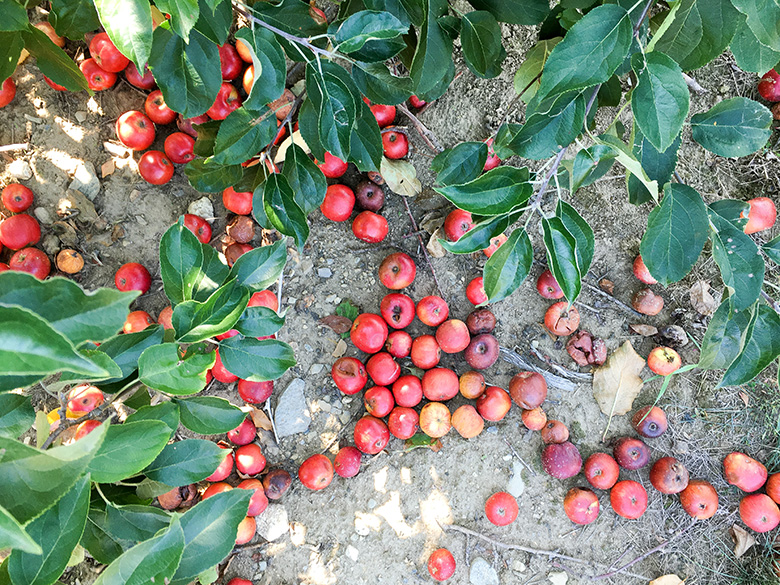 So of course, I couldn't resist making it the main ingredient in these Apple Cider, Bourbon and Amaretto Cocktails with Brûléed Oranges. And since it is the main ingredient here, I highly suggest seeking out a good quality bottle. Shelf-stable apple juice isn't really a worthy substitute for this recipe (sorry!). But look for fresh-pressed apple cider in or near the produce section of your grocery store. I bet you'll find it, even if you live outside of New England!
So what else is in these cocktails? Orange juice for acidity and balance. And two of my favorite seasonal spirits, bourbon and amaretto, for all the best warm and fuzzy feelings!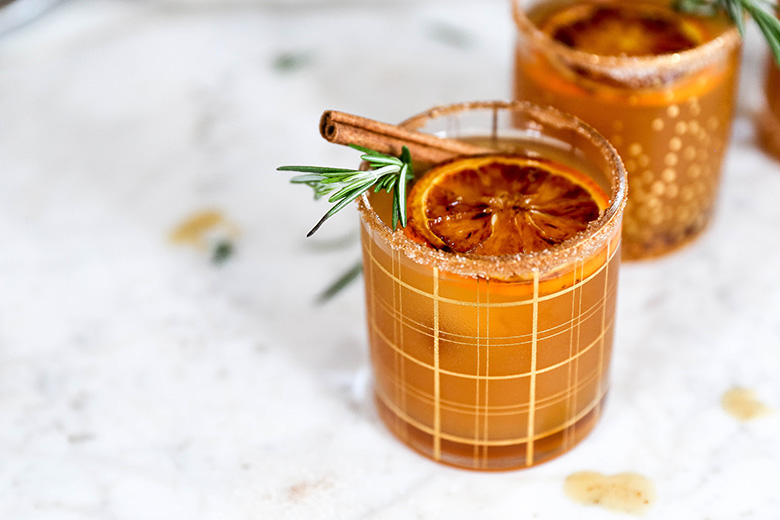 But I think it's the brûléed orange slices that really steal the show here. They add an elegant and festive touch to these cocktails. And since they only take a couple minutes to prepare, I really don't think you should skip out on them. It's a rather meager time investment for a large return in overall appearance. And if there was ever a time to get a little bit fancy with your cocktail garnishes, I'd say Thanksgiving and Christmas would be it!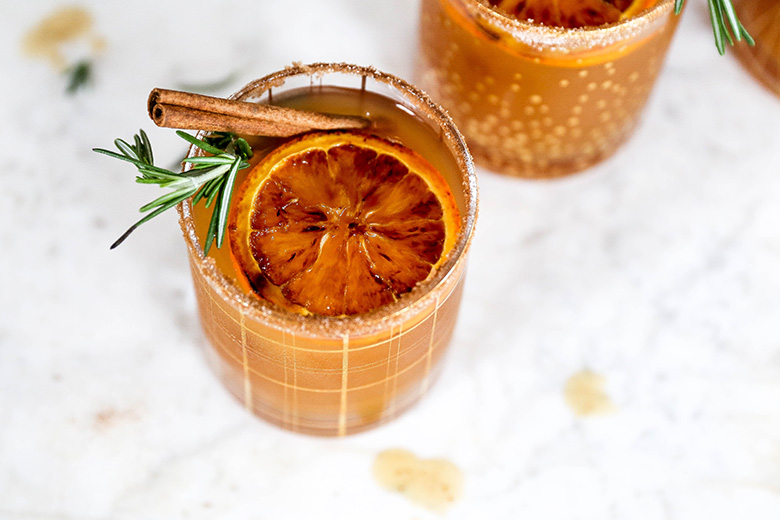 I also love the cinnamon-sugar rim with this cocktail. Not only does it help to enhance the flavor of the cocktail ingredients. But the whiff of ground cinnamon that hits your nose each time you go in for a sip of your cocktail is downright intoxicating. See what I did there?
Cheers,
Liz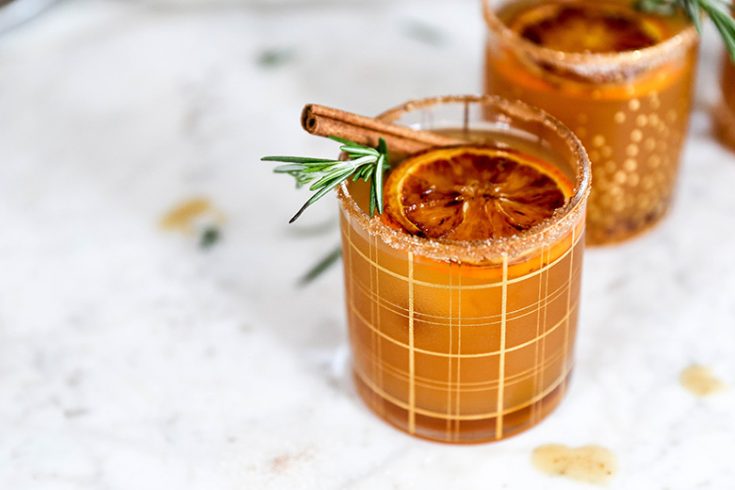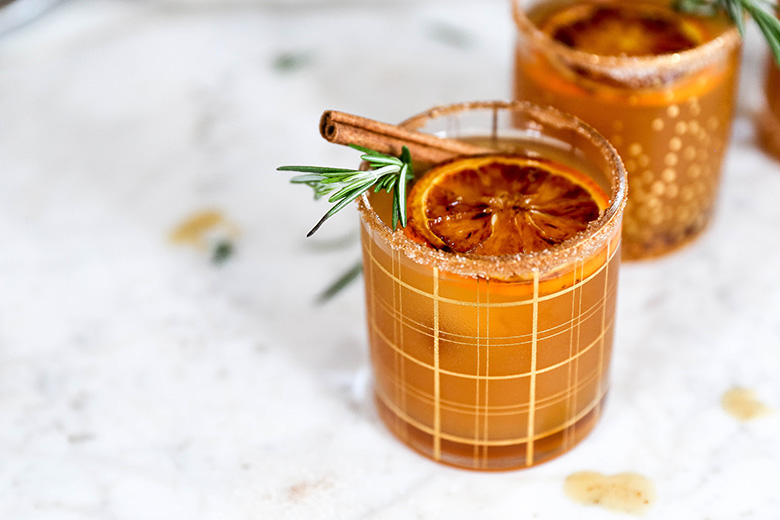 Apple Cider, Bourbon and Amaretto Cocktails with Brûléed Oranges
Yield: Serves 2
Prep Time: 5 minutes
Cook Time: 2 minutes
Total Time: 7 minutes
Ingredients
For the Oranges:
2 orange slices
About 1 tsp. granulated sugar
For the Cinnamon-Sugar Rim:
1/2 tablespoon granulated sugar
1/4 tsp. ground cinnamon
Pinch of salt
For the Cocktails:
1 1/2 cups fresh apple cider
1/2 cup fresh orange juice
3 ounces bourbon (I used Maker's Mark)
1 1/2 ounces amaretto (I used Disaronno)
4-5 dashes Angostura bitters
Instructions
Heat a small skillet over medium-high heat. Sprinkle one side of the orange slices with sugar. Then place the orange slices sugared-side down into the hot skillet. Cook undisturbed until lightly caramelized, about 1-2 minutes. Remove the orange slices from the skillet and place them sugared-side up on a clean plate. Set aside.
Combine the ingredients for the cinnamon-sugar rim on a small plate. Moisten the rim of your glasses with a little apple cider. Then invert the glasses into the cinnamon-sugar mixture, pressing down gently so the mixture adheres to the rims. Add ice to the glasses and set aside.
Add all the ingredients for the cocktails to a shaker with ice. Shake well. Then strain evenly between your two prepared glasses. Add a brûléed orange slice to each glass. Garnish additionally with a cinnamon stick and sprig of fresh rosemary, if desired.