You guys! I've been eating so much squash lately, that I'm kind of afraid I might start to turn some bizarre shade of orange.
But as my friend Sherrie said to me earlier in the week "some people pay good money to be that color". So I guess that is the upside to my dilemma.
I blame my obscene levels of squash consumption on my Mother. Because I asked her to bring me a couple delicata squash from the farm the other day, and she brought me twelve. So I've been on a steady diet of squash ever since.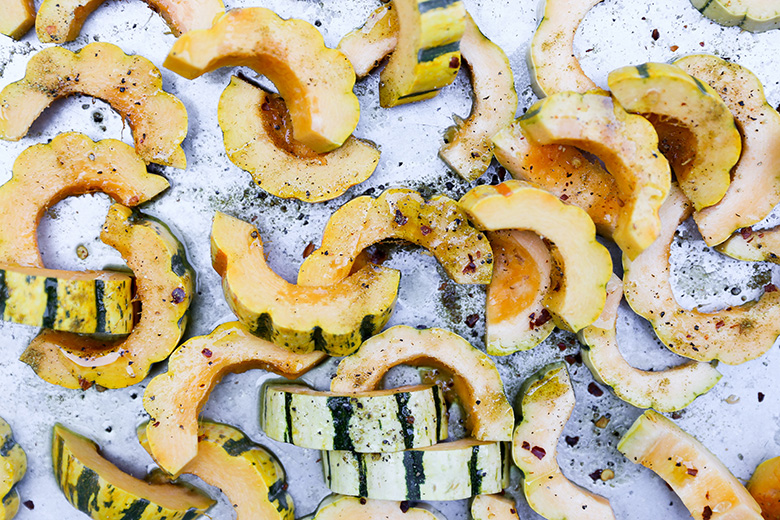 Delicata squash has been a favorite of mine for a while now. It has a mild nutty, sweet flavor. It cooks up relatively quickly (at least compared to some other squashes). And you can eat the skin once it's been cooked. Which is awesome because I'm lazy and I don't like to peel things. So there you go.
I've used roasted delicata squash "half-moons" as a sandwich topping before, and I wanted to re-visit that idea here. But this time, focusing on a purely vegetarian option. So I slathered warmed sandwich-sized pita breads with fresh guacamole. Then topped them with black beans, pumpkin seeds, roasted squash and a few sprigs of fresh cilantro. Then I proceeded to shove three in my face. They were that good.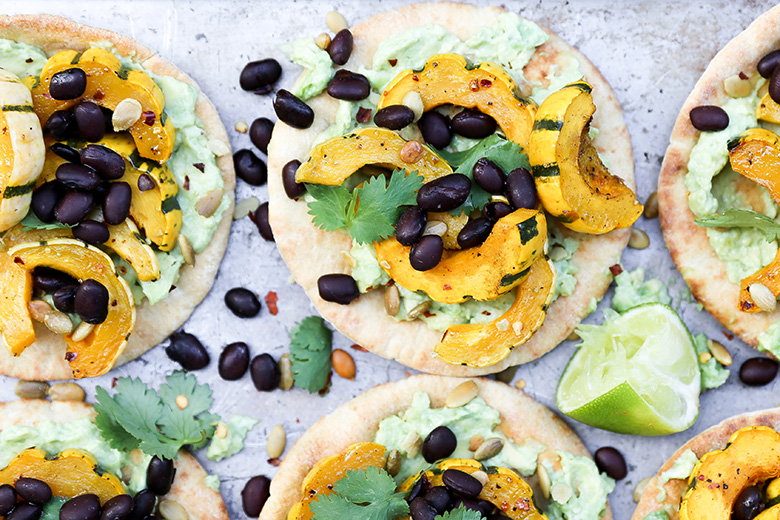 These Roasted Delicata Squash Pita Tostadas with Black Beans and Guacamole come together very quickly, which makes them a great choice for lunch or an easy weeknight dinner. Try them out and then come back here and tell me about how much you loved them!
Oh and do you want to know what my secret ingredient is for making the guacamole so incredibly yummy? It's goat cheese. I simply mix a couple tablespoons of softened goat cheese in with the avocado to give my guacamole a wonderful creamy texture. Here I used a honey-flavored goat cheese from Laura Chenel's that I'm currently obsessed with. But you could certainly used any plain or herbed goat cheese that you love.
If you wanted to make this recipe gluten free, swap out the pita bread for corn tortillas and have yourself a little Fall taco situation. Sounds delightful to me.
Cheers,
Liz
Roasted Delicata Squash Pita Tostadas with Black Beans and Guacamole
Ingredients
For the Delicata Squash
2 delicata squash
1 tablespoon extra-virgin olive oil
1/2 tsp. salt
1/2 tsp. black pepper
1/4 tsp. cumin
1/4 tsp. red pepper flakes

For the Guacamole
1 avocado
2 tablespoons goat cheese, softened at room temperature
Juice from 1/2 lime
1/4 tsp. salt

For the Tostadas
6 sandwich size pita breads (5- to 6-inches in diameter)
About 1/2 cup black beans, rinsed and drained
About 1/4 cup shelled pumpkin seeds
2 tablespoons fresh cilantro, roughly chopped
Instructions
Pre-heat your oven to 400 degrees.
Trim the ends off the delicate squash and then slice them in half lengthwise. Scoop out and discard the seeds. Then slice the squash into 1/2-inch thick "half-moon" slices. Add the squash to a large rimmed baking sheet and drizzle with the olive oil, tossing gently to coat. Then sprinkle with the salt, black pepper, cumin and red pepper flakes. Transfer the baking sheet to your pre-heated oven and roast the squash for 18-20 minutes, gently stirring once halfway through cooking time. Remove from the oven and cover to keep warm.
Meanwhile, place the pita breads on a second rimmed baking sheet and warm them in your oven for about 10 minutes, or until the edges turn slightly crispy.
To make the guacamole, slice the avocado in half and remove and discard the pit. Scoop out the flesh into a clean bowl. Add the goat cheese, lime juice and salt. Then mash everything together with a fork until well combined.
To assemble the tostadas, spread the guacamole in a thin layer over the warmed pita breads. Top with 4-5 slices of the roasted delicata squash, a heaping tablespoon of black beans, a sprinkling of pumpkin seeds and some fresh cilantro. Serve immediately.
http://www.floatingkitchen.net/roasted-delicata-squash-pita-tostadas-with-black-beans-and-guacamole/
Hi Friends! Sorry about my rather inconsistent posting schedule lately. It's been a busy couple of weeks with freelance projects, travel and Holiday shenanigans. Also, I'm trying to be a little bit more relaxed about work commitments and not push myself to the next level of crazy. Because if I get any crazier, well, I don't really want to think about what would happen then. Let's just say it probably wouldn't go over too well with my family and friends.
So…let's discuss hot dogs. Are you a fan? I am not. To be honest, they kind of freak me out. And as I was writing this post, I started looking up hot dog ingredients and then I got even more freaked out. Yikes.
So no hot dogs for me this Summer. Instead, I'll be consuming these Grilled Portobello Mushroom and Broccolini Veggie Dogs on the regular.
This is one of those recipes that evolved on the fly while I was making it. I had grilled up some Portobello mushrooms to make vegetarian "hamburgers". But then I spotted a package of hot dog buns and it occurred to me that I could just slice up the mushroom caps into strips to make plant-based "hot dogs" instead. Broccolini, with it long, slender shape, seemed like a good fit. And of course, avocado is always a good idea.
I made an herb yogurt sauce with all the herbs that I had in my refrigerator at that particular moment. But you could certainly use whatever condiments you like. I imagine a traditional spicy mustard would work nicely here.
These Grilled Portobello Mushroom and Broccolini Veggie Dogs come together very quickly. Which makes them the perfect recipe to share as part of our monthly 30 Minute Thursday series. Check out the links below for more dishes that you can make in 30 minutes or less. And don't let yourself get too crazy this Summer!
Cheers,
Liz
Grilled Portobello Mushroom and Broccolini Veggie Dogs
Ingredients
For the Herb Yogurt Sauce
1 cup Greek yogurt
1 garlic clove, peeled
2 tablespoons fresh chives, roughly chopped
1 tablespoon fresh basil, roughly chopped
1 tablespoon fresh cilantro, roughly chopped
1/2 tsp. salt
1/2 tsp. black pepper

For the Veggie Dogs
2 tablespoons extra-virgin olive oil
1 tablespoon balsamic vinegar
1/2 tsp. salt
1/2 tsp. black pepper
2 Portobello mushrooms, stems removed
8 ounces broccolini, trimmed
6 top-sliced hot dog buns
1/2 avocado, chopped
Instructions
Pre-heat your grill to medium-high.
Meanwhile, make the yogurt sauce. In your food processor with the blade attachment, process all the ingredients together until the herbs are finely chopped and the sauce is bright green. Set aside.
In a small bowl, combine the olive oil, balsamic vinegar, salt and pepper. Brush this dressing onto both sides of the Portobello mushrooms and the brocollini. Then add the vegetables to your grill. Cook the brocollini until it's crisp-tender and has started to blacken in a few places, about 3 minutes total. Cook the mushrooms for about 5-6 minutes per side. Remove from the grill. Once the mushrooms are cool enough to handle, slice them into strips.
To serve, spread some of the yogurt sauce onto the hot dog buns. Add a few slices of mushroom and some of the brocollini. Top with chopped avocado and extra fresh herbs, if desired. Enjoy immediately.
http://www.floatingkitchen.net/grilled-portobello-mushroom-and-broccolini-veggie-dogs/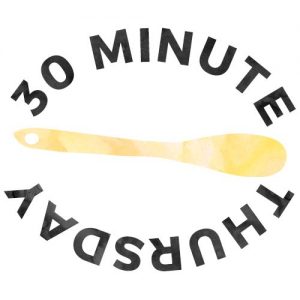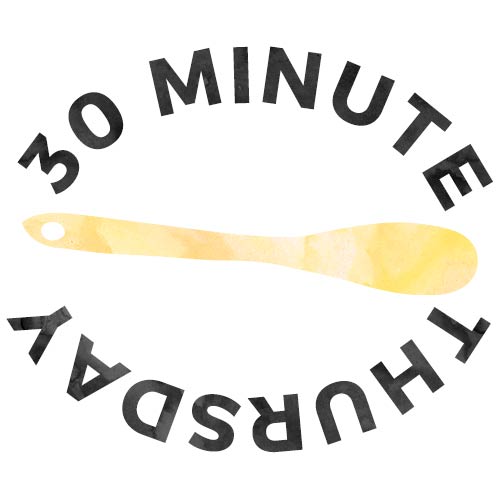 Kale Pesto Zucchini Noodles and Salmon from Kristine's Kitchen
Chicken Caesar Pasta Salad from Pumpkin 'N Spice
Cilantro Lime Grilled Shrimp Salad from Bake.Eat.Repeat.
Asian Sesame Steak Fajita Salad from Life Made Sweeter
Summer Fettuccine Alfredo with Burst Tomatoes + Charred Corn from Whole and Heavenly Oven
Chinese Chicken Salad from My Kitchen Craze
Honey Garlic Turkey Sloppy Joes from The Recipe Rebel
Mushroom Lentil Bruschetta Burger from Sweet Peas & Saffron