Chilled soups have kind of fallen off my radar in recent years. I used to be completely obsessed with Ina Garten's gazpacho recipe. I would make it all Summer long, using the perfectly ripe tomatoes and cucumbers that I grew in my own garden. But then, for whatever reason, I just stopped making it.
But about two weeks ago I had a delicious white gazpacho at Brine. Then the following week I had an incredible chilled melon soup at Saint Dinette. And just like that, chilled soups were back in my life!
Also, the heat we've been experiencing lately might have been a contributing factor as well.
I decided to make a recipe highlighting some of the beautiful Boston lettuce we have growing in the hydroponic greenhouse right now. Boston lettuce (also called Bibb or Butter lettuce) is a great addition to chilled soups because the leaves are very tender and they have a relatively high water content.
Isn't the greenhouse so pretty and serene? I kind of want to just live inside of it.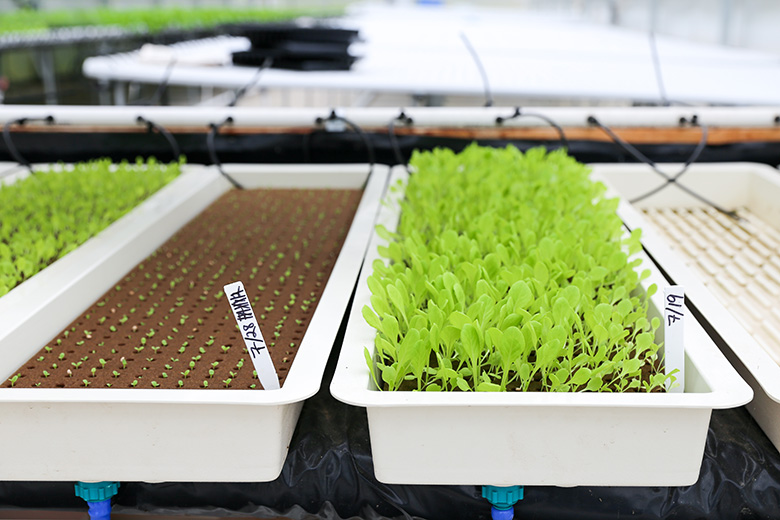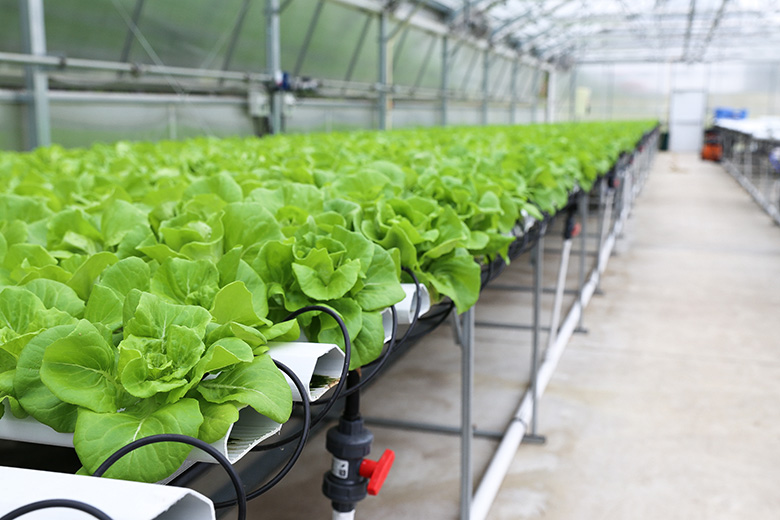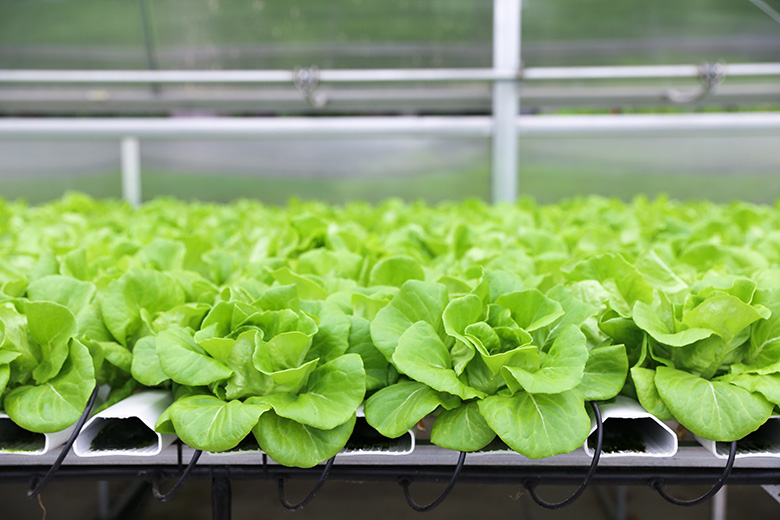 I also added in a bunch of other green things, including cucumbers, peas and fresh herbs. And some buttermilk for creaminess and a little bit of that unmistakable "tang" (but if that's not your thing, you could certainly use regular cream).
This Chilled Lettuce, Cucumber and Pea Soup is definitely best when it's eaten cold, so make sure all of your ingredients are cold to start with. Or better yet, make it a little bit in advance of when you plan to eat it so you have some time to refrigerate it before serving.
I'm sharing this Chilled Lettuce, Cucumber and Pea Soup as part of our monthly 30 Minute Thursday series. Below you'll find links to other recipes that can all be prepared in 30 minutes or less. Pretty awesome, right?!?! And just so you know, this soup can be done in about 10 minutes flat. All you need to do is roughly chop up a few ingredients and then drop everything into your blender. And voilà! Dinner is served!
Cheers,
Liz
Ingredients
1 head Boston lettuce, leaves separated
1 large cucumber, peeled and chopped
1 cup peas (you can use fresh or frozen)
1 cup buttermilk
2 scallions, white and light green parts roughly chopped
1 tablespoon fresh mint leaves
1 tablespoons fresh dill
Juice from 1 lime
1 tsp. diced jalapeño pepper
1 tsp. salt
1 tsp. black pepper
Instructions
Add all of the ingredients to your blender and blend on high until smooth.
To serve, ladle the soup into bowls. Garnish with extra herbs, black pepper and a drizzle of buttermilk, if desired. Enjoy immediately.
Notes
1. Boston lettuce is sometimes labeled as Bibb or Butter lettuce.
https://www.floatingkitchen.net/chilled-lettuce-cucumber-and-pea-soup/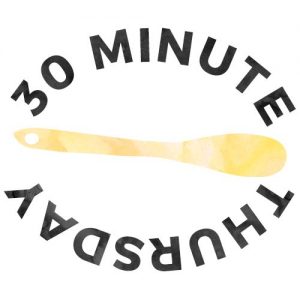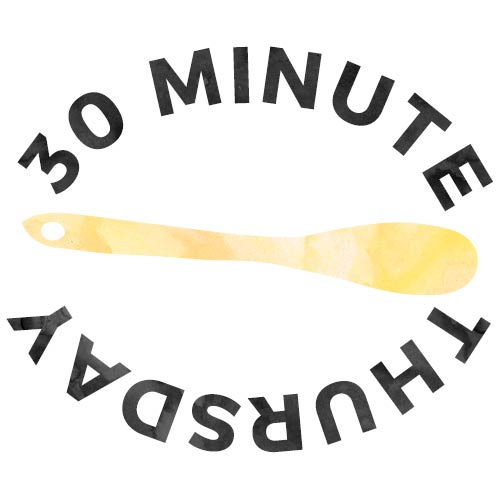 Greek Chicken Kabobs with Tzatziki Sauce from Bake.Eat.Repeat
One Pot Thai Peanut Veggie Pasta from Flavor the Moments
Greek Quinoa Grilled Zucchini Boats from Kristine's Kitchen
One Pan Chicken Enchilada Bake from Pumpkin 'N Spice
Healthier Skillet Lasagna from The Recipe Rebel